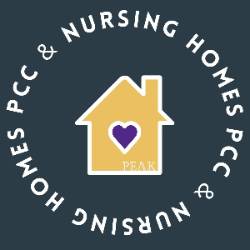 @ Home
Welcome to our podcast!
@ Home is a podcast addressing issues within nursing homes as these organizations implement person-centered care. Hosts and guests will focus on topics and best practices aligning with the Kansas PEAK 2.0 criteria on person-centered care. Listen and follow us on Spotify, Google Podcasts, Breaker, or on the Radio Public app!
In this episode of @Home, we will discuss how can we promote mental wellbeing in LTC Communities with elders, staff, and ourselves through something we call soul care. Judy Miller, RN, Pastor and PEAK consultant, is here to help us break down what types of "soul" care there are, how self-care relates to person-centered care, how to get started in practicing mental well-being, and the value in taking care of your own mental health as a caregiver. If you or someone you know is struggling with mental health issues, there is help. Below is a list of various resources for yourself or someone else who needs help.
Resources:
Caregiver Self-Assessment Questionnaire (pdf)
National Suicide Prevention Lifeline:
Hotline: 1-800-273-8255

Spanish Speaking: 1-888-628-9454

For Deaf & Hard of Hearing: 1-800-799-4889
National Alliance on Mental Illness (NAMI)

Helpline: 1-800-950-NAMI (6264)

Crisis Text Line: t

o reach a crisis counselor, text Kansas to 741741.
Transcript of Soul Care.
Brooke Thornbrugh, KSU Center on Aging/PEAK 2.0 project coordinator, chats with recently retired nursing home administrator Sandi Hageman. Sandi graduated from Kansas State University as a licensed social worker and went on to be an administrator with the Leonardville Nursing Home. Sandi was at Leonardville for 45 years, thirty four of them as the administrator.
Transcript (pdf) of Welcoming Elders.
Learn more about person-centered care and the Kansas PEAK 2.0 program. Connect with us via email! Ask us questions and send in topics that you want us to chat about!
New episodes coming every month! Stay Tuned!