About the Department of Applied Human Sciences
Imagine a child who is first recognized as meeting criteria for autism spectrum disorder (ASD). Those first signs are going to be picked up on by a professional at an early childhood development center or preschool—those are OUR early childhood education graduates. Speech and language delays are not uncommon with ASD—OUR communication sciences and disorders graduates are ready to step in to provide speech language pathology services! That same child will not meet the typical developmental milestones expected in elementary school and beyond—OUR human development and family science graduates are trained to specifically work with children and their families on developmental tasks and provide appropriate programming. Parental and family conflict tends to increase with a child with special needs—graduates of OUR couple and family therapy and conflict resolution programs are there to help.
The human service researchers and professionals graduating from our programs are focused on helping others and making a difference in their lives. We invite you to join them!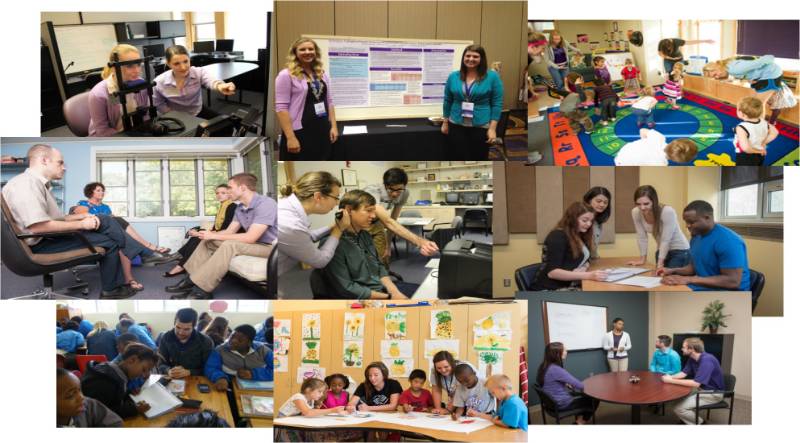 Newsletter Archives