David Thompson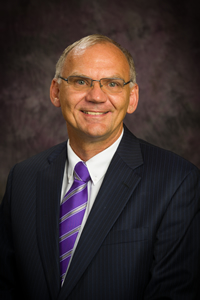 Teaching Associate Professor
Contact Information
309 Justin Hall
785-532-5510
davidt@k-state.edu
Education
Ph.D., School of Family Studies and Human Services, Kansas State University, 2009
M.S., School of Family Studies and Human Services, Kansas State University, 1999
B.A., Oklahoma Wesleyan University, 1978
Credentials and/or Certifications
Approved Mediator - Kansas Judicial Center, Supreme Court of Kansas
Area(s) of Specialization
Divorce and stepfamily adjustment
Mediation/conflict resolution
Family life education (especially parent education)
Non-profit organizations
Research, Scholarship, and Creative Endeavors
Cross-cultural conflict
Marital conflict
Refugees' search for meaning and hope
Courses Taught
HDFS 302: Introduction to Human Sexuality
HDFS 350: Family Relationships and Gender Roles
CNRES 531/751: Core Mediation and Conflict Resolution
HDFS 585/590: Professional Seminar in HDFS
Professional Biography
Thompson has been involved in adult education in one form or another throughout his career. Growing up in a small Kansas community, he never dreamed that one day he would live and teach on three continents, and be an invited speaker in several different countries. He especially enjoys working with young adults who are in the process of making many major life decisions. His special passion is equipping students for their future - whether in personal or professional relationships. As a parent himself, Thompson has a realization of how important it is for parents to be equipped with effective communication and conflict resolution skills.
Personal Information
David loves to travel, to see new things, but most importantly to meet new people. He and his wife led study abroad teams to Malaysia and Borneo, where deep rooted connections have developed. For the last 10 years he operated a hobby farm (Green Acres Farm, LLC) outside of Manhattan, which managed to produce healthy free range eggs and some of the best tasting lamb anywhere. He enjoys outdoor activities including bicycling, kayaking, hiking the Flint Hills, and gardening and planting trees. Most of all he cares deeply about people and enjoys chatting with students and colleagues, and always tries to smile and say "Hello" to everyone he meets, which he hopes will brighten someone's day.