Peer Mentor Program
HDFS is now in the second year of its Peer Mentor Program, begun in Fall 2017. HDFS upperclassmen Meghan Dyster, Nate Faflick, and Shelby Boso assist declared and prospective students with questions about the HDFS major and minor.
Topics may include tips on enrollment and scheduling classes, navigating degree requirements, explaining KSIS and DARS, questions about student life, and the variety of campus resources. Our peer mentors each offer their own unique perspective to the students with whom they meet.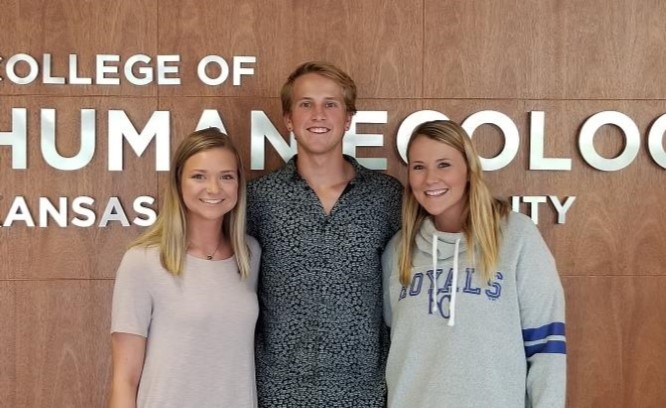 Meet our new peer mentors for the 2018-2019 academic year!
(left to right) Meghan, Nate, and Shelby
Our chosen peer mentors represent the diverse academic paths within the major. Their career interests range from Occupational Therapy and Couple & Family Therapy to working in non-profits and higher education. Peer Mentors are available every day of the week. Students may drop in at the FSHS Student Success Center in Justin 245, but are encouraged to make appointments or email them with specific questions.
Meghan is currently applying to grad schools for Occupational Therapy.
Nate intends to spend a year or so working for an organization like the Peace Corps before deciding on a specific career path.
Shelby is planning on going to grad school for her Master's as a Child Life Specialist.