Nutrition and Health
The Nutrition and Health degree emphasizes health promotion; as well as, human nutrition and public health.

It contains a large block of unrestricted electives credit hours that are great for transfer courses counting towards it, studying abroad, pursuing other minors/majors, and/or customizing the degree to fit a student's interests and goals.
It is easily combined with other degrees and minors such as:
This degree is an excellent preparatory degree for students who are:
Pre-PA
Pre-Nursing
Pre-Physician Assistant
Pre-Occupational Therapy
Pre-Health Information Management
Pre-Dental
Pre-MPH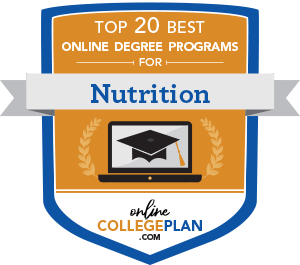 The curriculum is designed to prepare students for work in public health and/or admission into allied health and graduate programs.
It is also offered completely online (ranked in Top 5 for most affordable).
For campus students, the professional courses are offered online to allow them to pursue study abroad opportunities and still take courses and make progress toward completing their degree.