Soumojit Mukhopadhyay
Home Country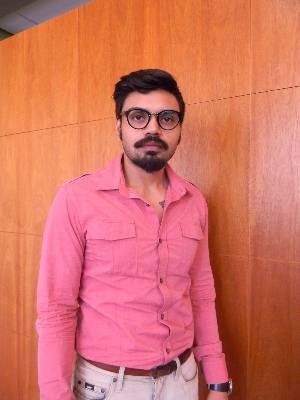 India
Research Interests
Understanding Fashion Identity through Interactive Patterns and Analyzing the Communication Patterns with the help of Artificial Intelligence.
This research is currently in an introductory stage. The data collection process will be centered on creating a perfect alignment and establishing relations between fashion, identity, communication patterns and consumer choices.
Fashion and identity, Interdisciplinary views of fashion, Recycle in Fashion, Artificial intelligence, Consumer behavior, Refining ethical design protocols and design philosophy.
What I like most about the Apparel and Textiles Graduate Program
There are five most significant things I like about KSU and the Apparel and Textile Graduate Program:
Indulge into the depths of fashion studies and understanding it from multi-disciplinary views.
Collaboration facilities available between departments – Apparel and textiles, computer science, statistics, psychology and business.
The best faculty and advisors are here to re-define and channelize maximum possibilities in one's research interest.
Choice of courses is immaculate.
The motivation of Dr. Joy Kozar, who allowed me to streamline and help me to ascertain my research interests into a movable direction and helping me to indulge into a new possibility of bridging artificial intelligence to study 'fashion identity'.