Monica Ebert
CORE Merino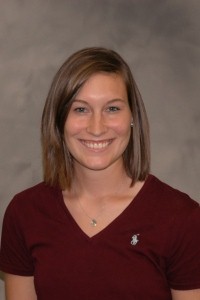 International Brand Development Manager
Monica Ebert is the international brand development manager at CORE Merino, a South African Merino wool active wear apparel brand. She is currently based in Port Elizabeth, South Africa. Monica's passion for the wool industry stems from her lifelong involvement in the sheep industry having been born into a small sheep operation in northeast Kansas.
Ebert received her bachelor's degree with specializations in apparel design and apparel marketing from Kansas State University in 2013. She completed a Master's degree at Angelo State University in 2015 where she focused her research efforts on sheep genetics and wool apparel product development. Her thesis research project challenged her to gain a better understanding of the entire supply chain of wool apparel goods starting with raw wool production through to the final garment
While working on her master's degree, Ebert also became involved with the International Wool Textile Organization (IWTO), an organization that oversees and assists the global wool industry. Through networking and taking participating in the organization's working groups she now serves as the team leader for the young professionals program for the organization and helps up and coming wool industry professionals navigate the annual IWTO Congress each year.
Following the completion of her master's degree she took on the role of manager at the Montana Wool Laboratory in Bozeman, Montana before moving on to become the strategic project manager at the New Zealand Merino Company based in Christchurch, New Zealand.
While in New Zealand, she was offered her current role at CORE Merino where she has been since February of 2018. In her spare time, Monica enjoys staying active by running, cycling, hiking and traveling.