Stephanie Huddleston
Staples Promotional Products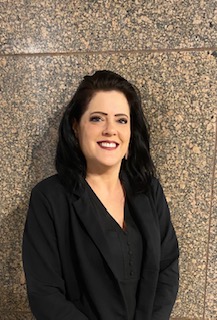 Strategic Merchandise Manager
Stephanie Huddleston is a Strategic Merchandise Manager for Staples Promotional Products overseeing a team of Merchandisers who build power promotional for their marketing needs for valued clients.
Prior to entering the Promotional Product industry, Stephanie has over 20 years of experience including working as a Senior Buyer for Wal-Mart, Wilson's Leather, Payless Shoes, and Helzberg Diamonds. Her buying responsibilities included traveling domestically and overseas to research product and trends, analyzing business, and building strong product offerings to drive business for her respective employers. Her expertise and commitment have allowed her to work her way into a position to now manage and develop a team in the Promotional Product Industry. As a result of her vast background, she brings a high level of experience, energy and professionalism to her work.
In her spare time Stephanie is the Social Director of her Homeowners association, volunteers in her communities Adopt A Spot program, and is a lead singer for a cover band in the Kansas City area.
Stephanie graduated with a degree in Apparel and Textile Marketing and Business from Kansas State University in 1998.