Jo Kimbell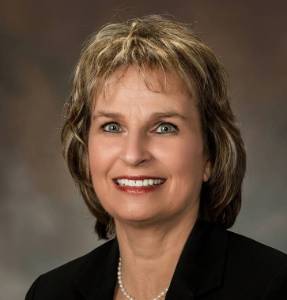 Textron Aviation
Manager, Aircraft Interiors/Exteriors
After graduating from Kansas State University in 1973, Jo went to work for a Wichita, Kansas, furniture store as a buyer and floor designer.  In 1981 she was hired by Beech Aircraft Corporation, and her passion for aviation interior design was born. Since 1981 she has directed the interior and exterior design for all Beechcraft products and special edition aircraft produced in Wichita.
Over the last 39 years, she has observed a number of trends in aircraft design. The most prominent is the liberal use of a variety of materials, leathers, silks, plating, custom carpets, rich wood finishes and recent "green initiatives." The only limitations are those imposed by federal aviation regulations.
Exposing and mentoring college students to aviation interior design is Jo's way of saying "thank you" to the education she was provided at Kansas State University.