Jordan Raymond
Alliance Architects, Inc.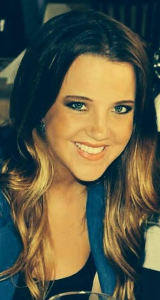 Interior Designer
Jordan Raymond is a high-energy design professional with solid experience in critical and strategic business in interior design roles. She integrates knowledge of interior design and formulates environmental plans to be practical, esthetically pleasing and conductive to intended purposes, such as raising productivity or improving the quality of life for occupants. Ms. Raymond is able to consult with clients for project and design preference, purpose and function of environment, budget, types of construction, equipment to be installed and other factors which affect planning interior environments.
USGBC, the Commercial Real Estate Council and Richardson Chamber of Commerce Young Professionals are some of the organizations in which she is involved. Ms. Raymond has experience in a variety of project types, including data centers, education K-12, government, hotels, industrial, medical office buildings, corporate office buildings and retail.