Discover Kinesiology!
New degree path announcement: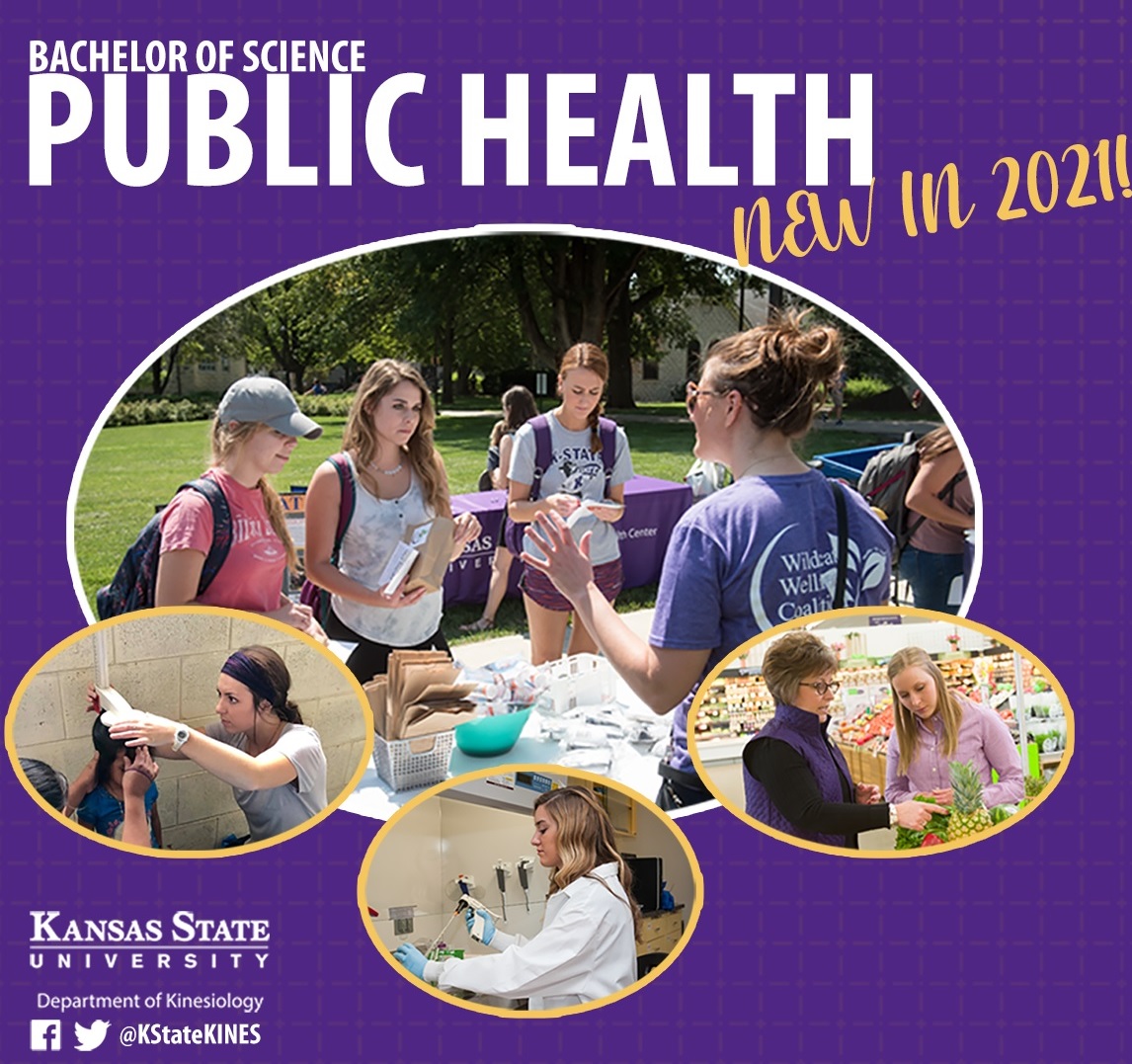 The Bachelor of Science in Public Health (BSPH) Degree is designed to:
Prepare you for a career to address the ever-changing public health needs of those in your community.
Help you receive real-world exposure to public health through applied practicum experiences.
Be flexible with degree electives and meet a broad range of interests and career goals.
We invite you to watch our short video below to discover the opportunities our department has to offer.
Students majoring in Kinesiology pursue careers in three concentrations:
Health Pre-Professional (medicine, physician assistant, physical therapy, nursing, chiropractic, dentistry, occupational therapy, etc.),
Applied Exercise (strength and conditioning, coaching, fitness specialist, gym management, etc.)
Physical Activity and Health Promotion (health informatics specialist, health care administrator, public health project manager, etc.).
Many students also choose to continue their education by entering graduate school.
Our department is home to an excellent community of faculty and staff, combining both scholarship and professional experience as instructors, leaders and specialists with a focused commitment to students, teaching, and research.