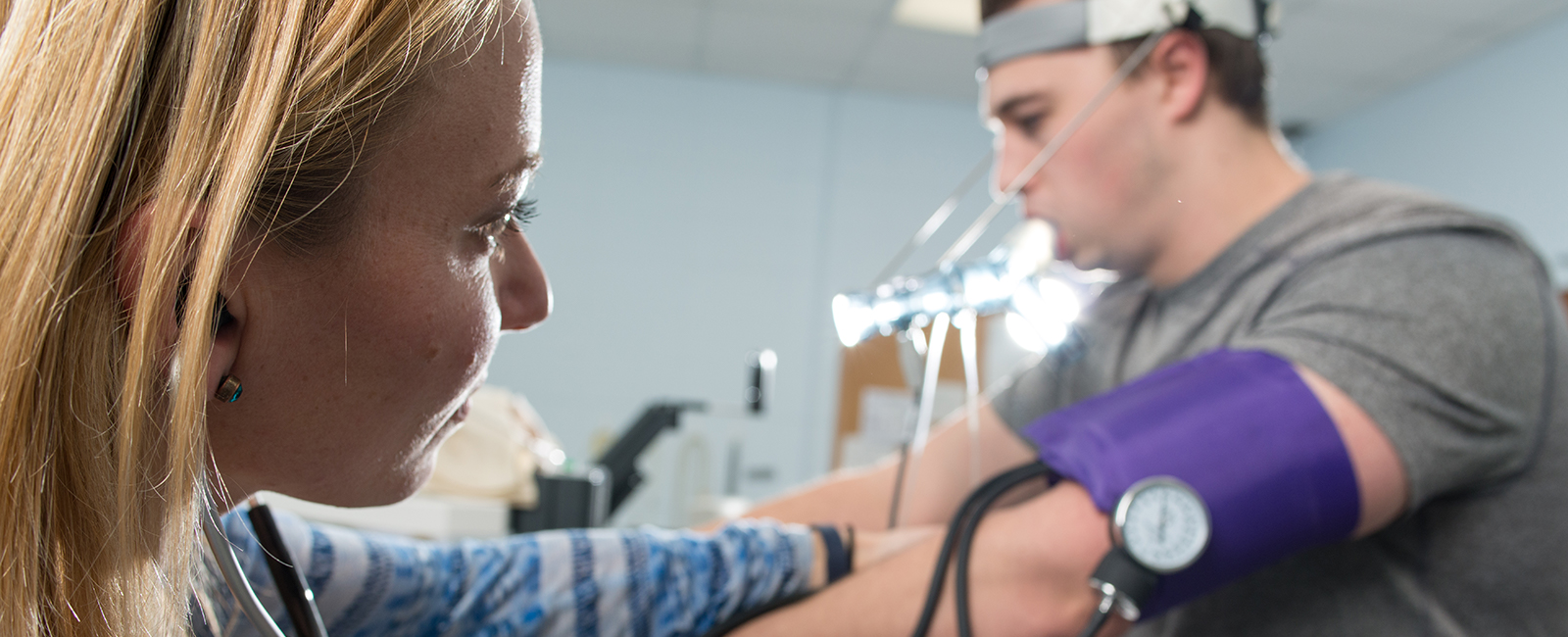 About
What is Kinesiology?
Kinesiology is the study of physical activity across a range of tasks including exercise, daily living, play, sport, and work. Coursework integrates biological and behavioral approaches using biomechanical, physiological, psychological, and sociological perspectives to study physical activity from cell to society. This life science discipline emphasizes breadth and depth of content, scientific methodology, and intellectualism for lifelong learning, thinking, and action.
Kinesiology promotes an understanding of the necessity of movement activities for an individual's physical and psychological health.
Degree Options:
Students may earn a B.S. degree in Kinesiology, B.S. degree in Public Health, or a B.S. degree in Integrative Physiology. The Kinesiology degree emphasizes exercise physiology and exercise behavioral science. The Integrative Physiology degree is designed specifically to provide the scientific foundation for students interested in a health career.
Many undergraduate students after completing their degrees enter graduate and professional schools for preparation for careers in exercise physiology, public health physical activity, physical therapy, pharmacy, medicine, dietetics, biomechanics, exercise and sport psychology, and other related fields. Outstanding students may be accepted into our one of our Concurrent B.S./M.S. programs.
Graduate Programs:
The Department of Kinesiology offers both M.S. and Ph.D. degrees, with areas of emphasis in either the (patho)physiological basis of physical activity, or in exercise behavioral science. Within the M.S. program, students have the option of conducting a research project leading to a thesis under the supervision of one of the research faculty (30 credits), or a coursework option with a final comprehensive examination at the end of the program (36 credits). The Ph.D. program is entirely research-focused (90 credits), and requires acceptance by one of the research faculty into his/her research program before admission is granted.
Graduate students in exercise behavioral science may pursue a M.S. degree in Kinesiology or a Master of Public Health (MPH) degree. The MPH is an interdepartmental program with faculty participants from many academic departments of the university. The 42 semester hour program is designed to provide graduate‐level education for individuals currently employed or anticipating a career in the field with an emphasis in public health physical activity or public health physical activity and nutrition.
Students interested in the M.S., MPH, or Ph.D. programs are encouraged to contact a faculty member of interest, or the Graduate Program Coordinator, for more information.