Asthma Camp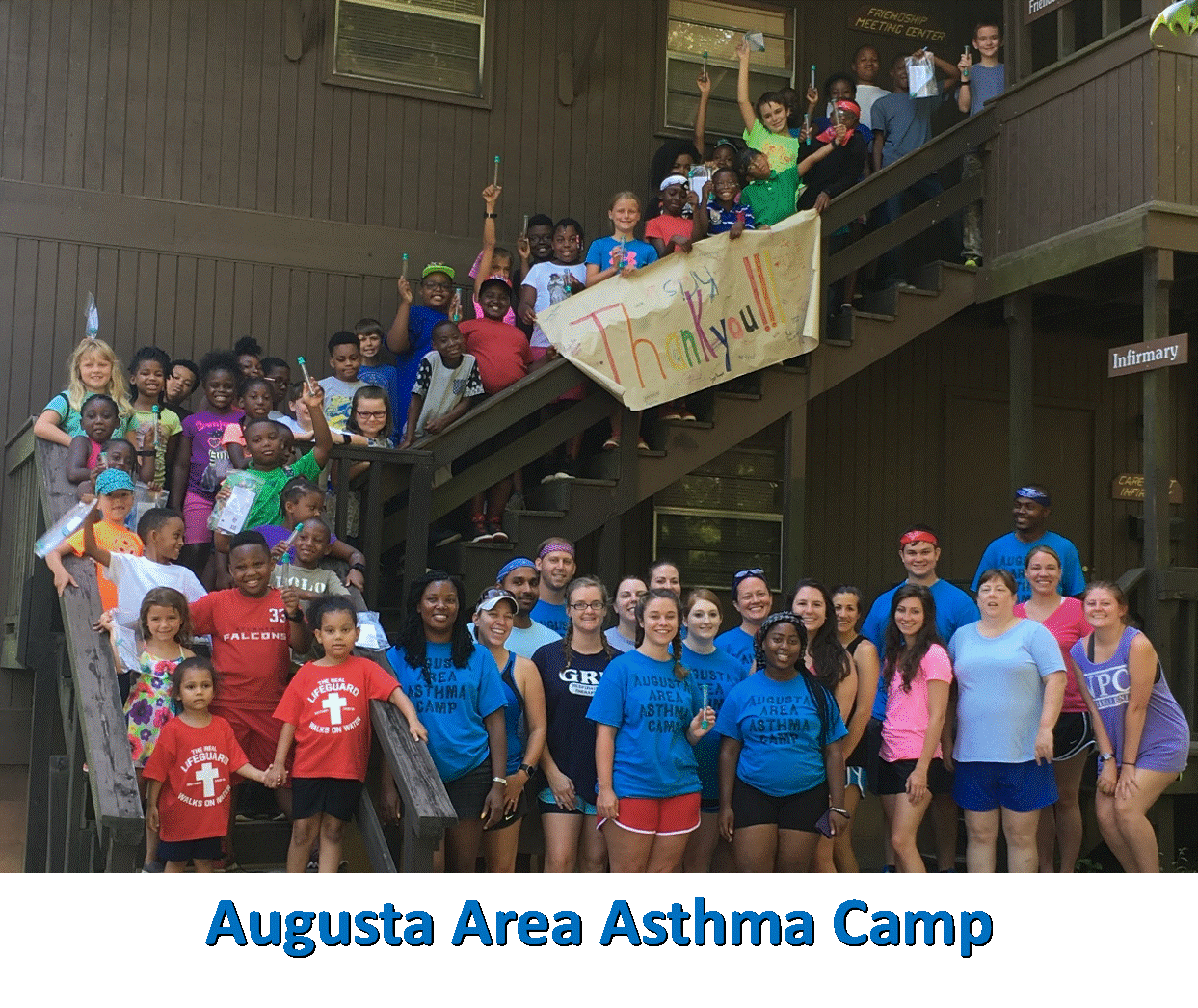 Evaluation of the Effectiveness of Augusta Area Asthma Camp on Child Self-Management and Education, Physical Activity, and Parental Support
Asthma is an inflammatory disorder of the airway that is characterized by wheezing and shortness of breath. It is the most common chronic condition among children in the U.S. Child asthma is particularly an issue in Georgia where 16.2% (approximately 297,453 children) have been diagnosed with the condition. Between the years 2001and 2007, an average of 113 children had an asthma related death in Georgia. Asthma related morbidity and mortality continues to pose significant public health issues despite the availability of effective medications to manage the disease. Additionally, asthma related health disparities exist for minority children and those living in poverty. Studies show that asthma education, self-management skills, and physical activity can influence asthma severity and health outcomes. For example, asthma patients' show benefits such as a decrease of cardiovascular disease, decreased intensity of wheezing, and an improved emotional status when they are more physically active. The Augusta Area Asthma Camp was created to address a critical need for asthma education and safe physical activity opportunities for children with asthma in our community. Under the supervision of respiratory therapy faculty and students at Augusta University and local medical community volunteers (i.e. physicians, nurses, respiratory therapists), children with asthma attend a free week-long summer camp featuring hand-on learning activities to help them manage their asthma as well as participate in typical summer camp activities such as swimming, hiking, crafts, and group play.
The goals of asthma camp are to 1) improve parent and child asthma knowledge and management through an educational summer camp, 2) , provide a safe environment for summer camp activities, 3) increase community awareness about asthma, and 4) increase collaboration among area health care providers. However, to date, there have been few research studies done to determine if there is a relationship between an educational asthma camp and parent/child asthma related outcomes. The purpose of the study is to evaluate the feasibility, acceptability, and effectiveness of an educational Asthma Summer Camp with parents and children for improving child asthma self-management and knowledge, increasing child confidence to participate in physical activities, and improving parental support for asthma.
JagWire story about Asthma Camp!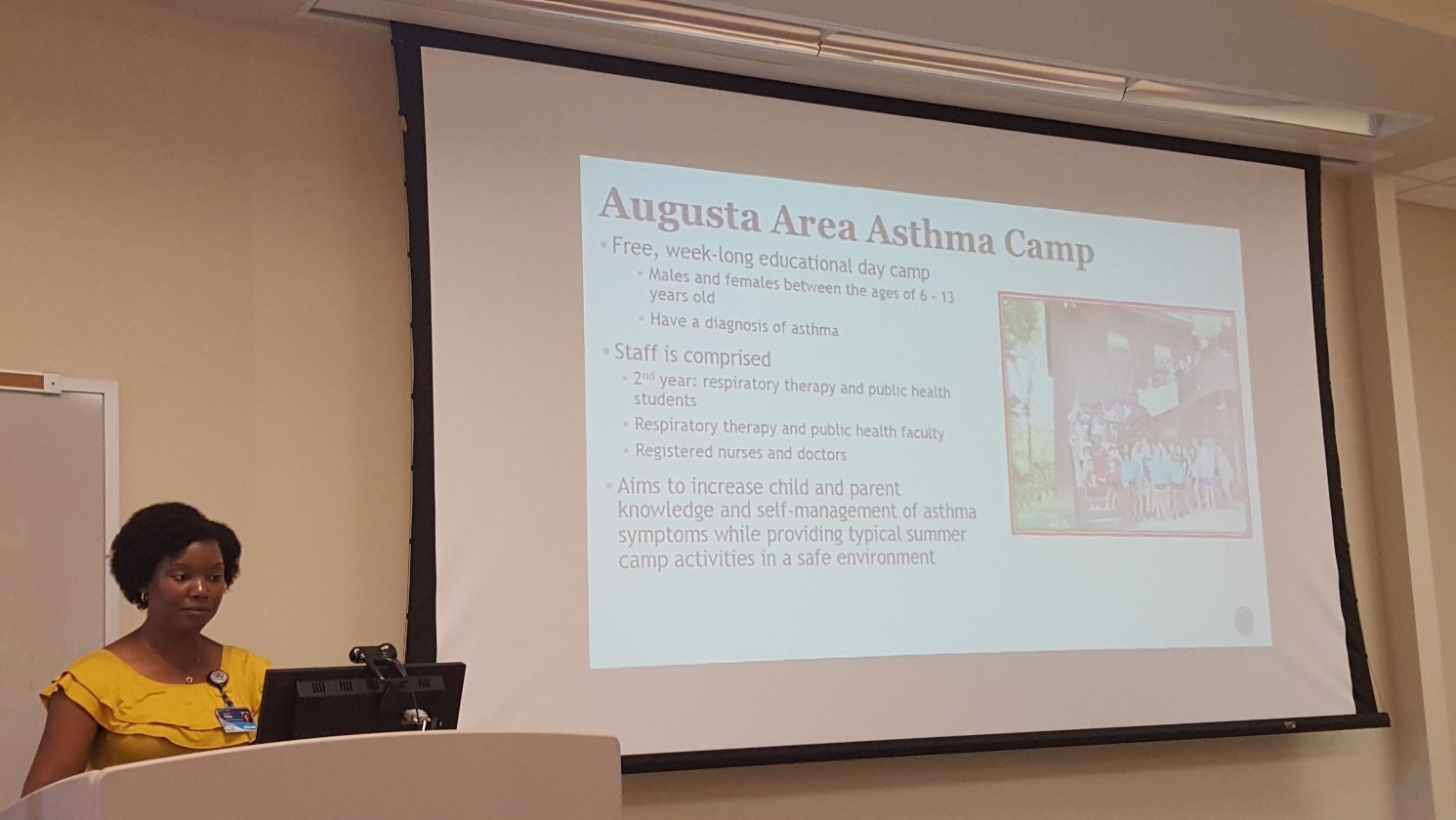 MPH student Terrill Flakes presents her capstone research project.
Related Publications and Presentations (*advisee)
Flakes, T.,* Besenyi, G.M., Hernlen, K. (2017). Can summer camp improve childhood asthma management? Outcomes from Augusta Area Asthma Camp. Poster presentation at the Georgia Public Health Association Annual Meeting and Conference, April 11-12, 2017, Atlanta, GA.