Community and Research Tools
Community Park Audit Tool
The Community Park Audit Tool (CPAT) was developed as a tool that would enable diverse community stakeholders to audit local parks for their potential to promote physical activity, with an emphasis on the tool being user-friendly and focusing on youth physical activity. The CPAT is a comprehensive yet user-friendly instrument that is six pages long and contains four sections: park information, access and surrounding neighborhood, park activity areas, and park quality and safety. It has demonstrated a high degree of inter-rater reliability with percent agreement for the vast majority of the items in the tool between 80%-90% (Kaczynski, Wilhelm Stanis, & Besenyi 2012). Click on the following links to view the Community Park Audit Tool (CPAT) and guidebook:
Click here to download the Community Park Audit Tool (CPAT)
Click here to download the CPAT Guidebook
FitBit Activity Monitors
The PARCS Lab uses FitBit activity monitors that are worn on the wrist and have the ability to measure a variety of activity-related outcomes. Additionally, users can access the FitBit app on their smartphone or as a web interface to socialize with friends and complete group challenges. FitBit devices have shown high validity and reliability (ICC 0.71-1.00) and a growing amount of research has successfully incorporated FitBits into technology-oriented lifestyle interventions to increase physical activity, reduce overweight/obesity, and manage chronic conditions such as cancer. These popular and commercially available monitors help us promote physical activity and evaluate the effectiveness of our interventions. Additional FitBit studies can be found here or check out the FitBit wesbite.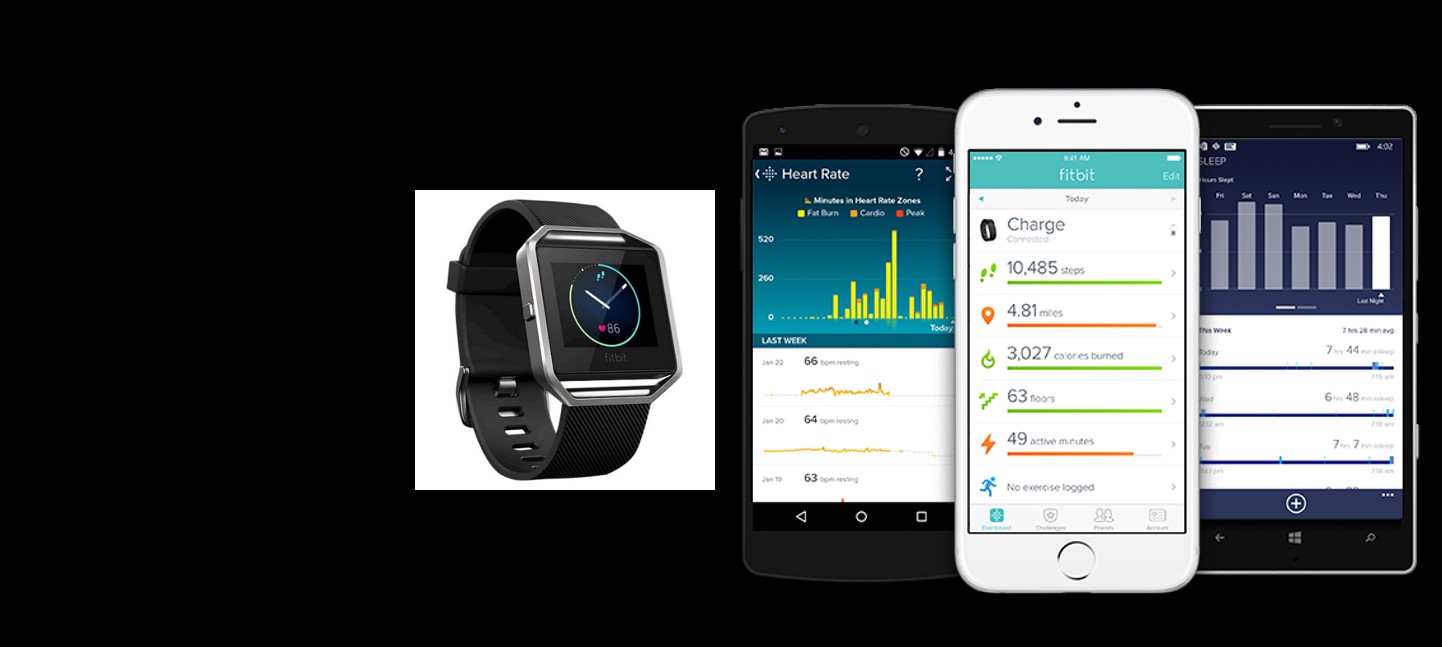 Actigraph Accelerometers
The PARCS Lab also uses GT3X/GT9X Actigraph Accelerometers to track physical activity. These research grade devices are small (3.8 x 3.7 x 1.8 cm), lightweight, and designed to detect vertical accelerations ranging in magnitude from 0.05 to 2.5g, with a frequency response of 0.25-2.50 Hz. Over the past decade accelerometers have become the accepted criterion measure of physical activity in relation to self-report methods. These devices are particularly useful in special populations where we need to have more control over measurment. For example, because children's physical activity behavior is characterized by sporadic, intermittent movements, the epoch most appropriate for measuring their physical activity is commonly 30 seconds or less. These Bluetooth devices can be worn on the wrist or at the waist and are frequently paired with a chest strap heart rate monitor.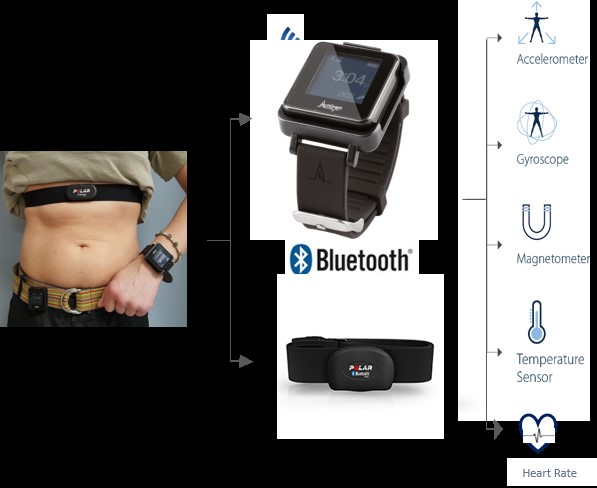 Georgraphic Information Systems
Georgraphic Information Systems (GIS) is a powerful set of hardware and software tools that allows us to visualize, analyyze, and interpret spatial data to understand relationships, patterns, and trends (ESRI). Basic GIS capabilities include drawing maps and visualizing spatial data, accurately measuring distances, areas, densities, etc., and aiding prediciton methods. GIS has a variety of utility in public health practice and research including cost saving from greater efficiency, improved assessment and communication, improved record keeping, and better decision making and allocation of resources. The PARCS Lab uses GIS as a way to objectively understand and explore relationships between the built environment, physical activity, obesity, and chronic health conditions.