2014 Jarvin Emerson Award Winner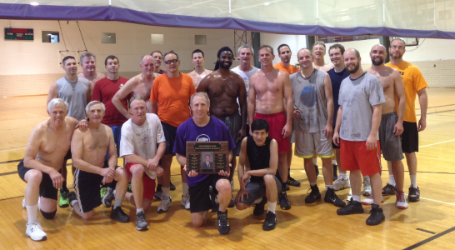 The recipient of the 2014 Jarvin Emerson Award is a long-time noon basketball player, Greg McHenry. This award is given out each year in honor of Jarvin Emerson, a faculty member who was an avid noon-time basketball player who had a strong love for the game and exhibited great sportsmanship on and off the court. Greg was selected by other noon-time basketball players in the L.I.F.E. program as a fitting recipient of this award.
Have more questions about the L.I.F.E. Program? Contact Us.