Sonya Lutter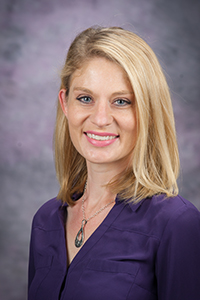 Professor
CERTIFIED FINANCIAL PLANNER™
Contact Information
302 Justin Hall
785-532-1472
lutter@k-state.edu
Courses I Teach
PFP 456 Financial Counseling and Communication (undergraduate)
FSHS 890 Research Methods II (doctoral)
PFP 771 Financial Therapy Theory and Research (graduate)
PFP 808 Research Application in PFP (graduate)
Education
Ph.D. in Personal Financial Planning, Texas Tech University, Lubbock (2010)
M.S. in Marriage and Family Therapy, Kansas State University, Manhattan (2005)
B.S. in Personal Financial Planning, Kansas State University, Manhattan (2003)
Short Biography
Dr. Sonya Britt-Lutter is an Associate Professor of Personal Financial Planning at Kansas State University. Lutter enjoys the opportunity to combine her skills in marriage and family therapy (M.S.) and financial planning (Ph.D.) in what is termed financial therapy.
Lutter is known for her groundbreaking research in physiological assessment of stress in the financial planning and counseling setting. Lutter's other research interests include the theoretical development of money issues within marriage, predictors of money arguments and their influence on relationship satisfaction and divorce, effectiveness of financial literacy efforts, and assessment of money beliefs and behaviors in the financial planning and counseling setting. Lutter's research has been quoted in Kiplinger's (August 2012), InvestmentNews (March 2012 and July 2010), The Wall Street Journal (December 2011), and the New York Times (May 2011) to name a few. Lutter attended the Child and Youth Finance International Financial Literacy Summit held in Amsterdam, Netherlands in April 2012 where she shared her experiences and research in financial literacy of young people.
Lutter (Britt) is co-editor of two books. The first is co-edited with Dr. Dorothy Durband, Student Financial Literacy: Campus-Based Program Development, which leads readers through the process of developing or enhancing financial literacy programs for college students. The other is Financial Therapy: Theory, Research, and Practice with Drs. Brad Klontz and Kristy Archuleta which provides the groundwork for the new field of financial therapy.