Celebrating K-State's 150th Birthday
Half of K-State's first students in 1863 were young women. There were 26 and most came from less than 80 miles away.
Courtesy: K-State Libraries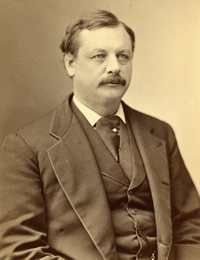 John A. Anderson
Ten years later, college president John A. Anderson organized Kansas State Agricultural College into three units – one for the students who wished to be farmers, one for those who wanted to be "mechanics or industrial citizens" and one for the "young ladies."
That seems blazingly sexist today. But Anderson was ahead of his time on the American frontier when he established a program "chiefly for young ladies." He believed a woman should be educated, despite the literature of the day that declared that education physically harmed females. A woman should be "an industrialist instead of a butterfly," he said.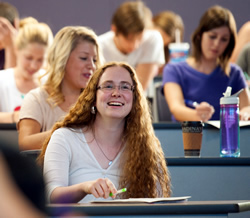 The program for young ladies sprouted and grew into the College of Human Ecology which today has more than 3,000 students (male and female), a new $5 million wing on Justin Hall, $21 plus million in extramural funding and more than $19 million in endowments.
Historians and philosophers tell us that we need to understand the past so we can forge a better future. Plus, the past – especially in the College of Human Ecology – is quite interesting.
Today we stand on the shoulders of many outstanding leaders, faculty, staff and students. Today, as we look back at a rich and vibrant past during the sesquicentennial celebration of Kansas State University, we take time to appreciate their gifts and to say "Thank you."
This website outlines the college's participation in Kansas State University's 150th celebration and a few history lessons. Welcome to the birthday party.