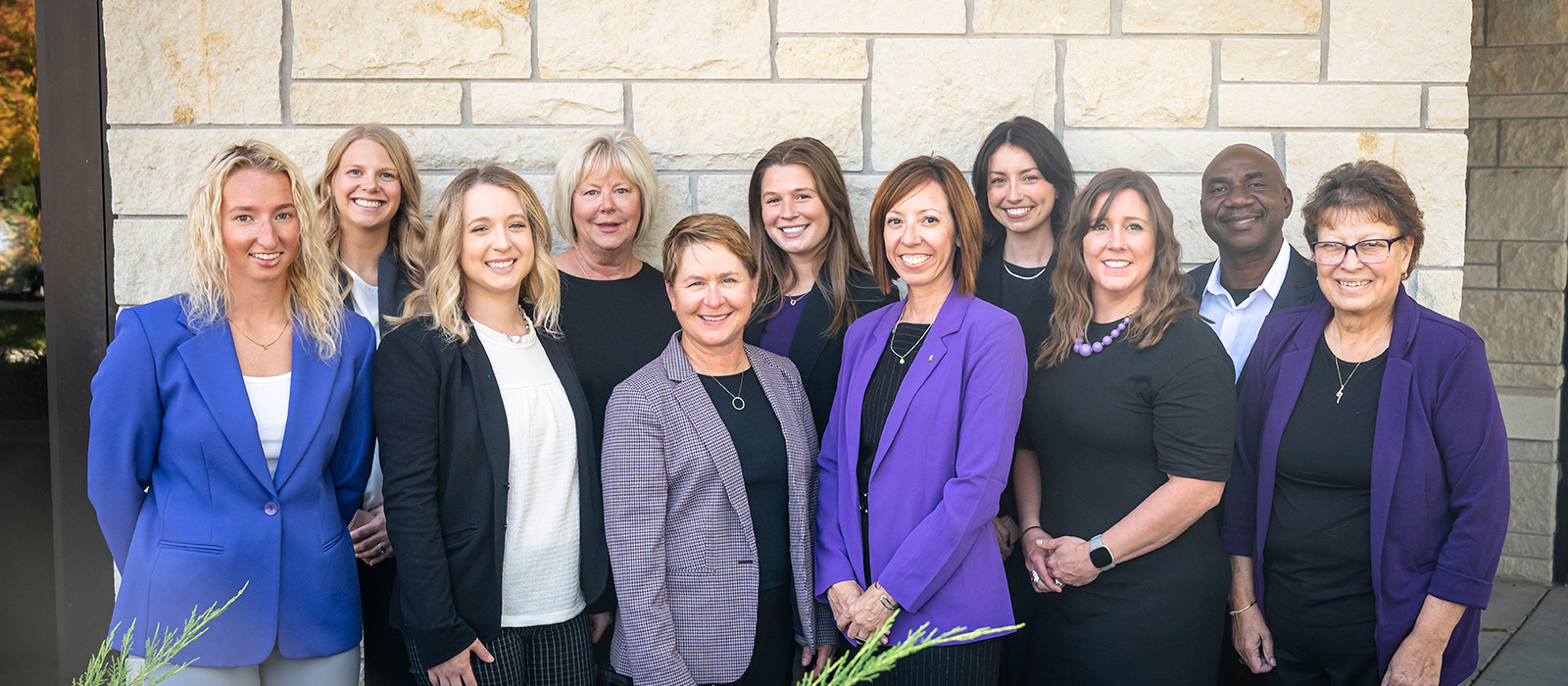 Center on Aging
Welcome to K-State's Center on Aging!
The Center on Aging discovers, disseminates, and applies knowledge of aging to enhance the well-being of individuals and families across the lifespan. If you are interested in the study of aging (gerontology), we have a program for you!
Why choose K-State?
K-State's academic programs in gerontology are nationally recognized; in fact, our graduate programs are ranked 5th in the nation! Our diverse and interdisciplinary faculty and instructors provide students unsurpassed access to leaders in the field of gerontology. Gerontology can enhance a wide variety of majors and give students the competitive-edge they need to be successful in the job market. In fact, 100% of our students in recent semesters had job offers after graduation. The world is rapidly aging, and we must be prepared to serve and work with older adults in a variety of capacities. Why wait? Contact us to learn more.
Our undergraduate programs include:
Our 100% online graduate programs include:
The Center on Aging is Striving for Diversity, Inclusion, and Social Justice
We are committed to K-State's Principles of Community and confront those who do not abide by the principles.
We affirm the inherent dignity and value of every person and strive to maintain an atmosphere of justice based on respect for each other.
We affirm the value of human diversity and inclusion for community. We stand united against all forms of discrimination.
We affirm the right of each person to freely express thoughts and opinions in a spirit of civility and decency. We believe that diversity of views enriches our learning environment, and we promote open expression within a climate of courtesy, sensitivity, and mutual respect. For more information, please see the University's Statement on Free Speech and Expression and the University's Statement on Academic Freedom.
We affirm the value of honesty and integrity, and act accordingly in all professional endeavors and expect the same from our colleagues.
We acknowledge that we are a part of multiple communities, and we have a responsibility to be engaged in a positive way with our civic partners.
We recognize our individual responsibilities to the University community and to the principles that sustain it. We each strive to contribute to a positive spirit that affirms learning and growth for all members of the community.
See messaging from our Chief Diversity & Inclusion Officer for more university-wide initiatives that we support.