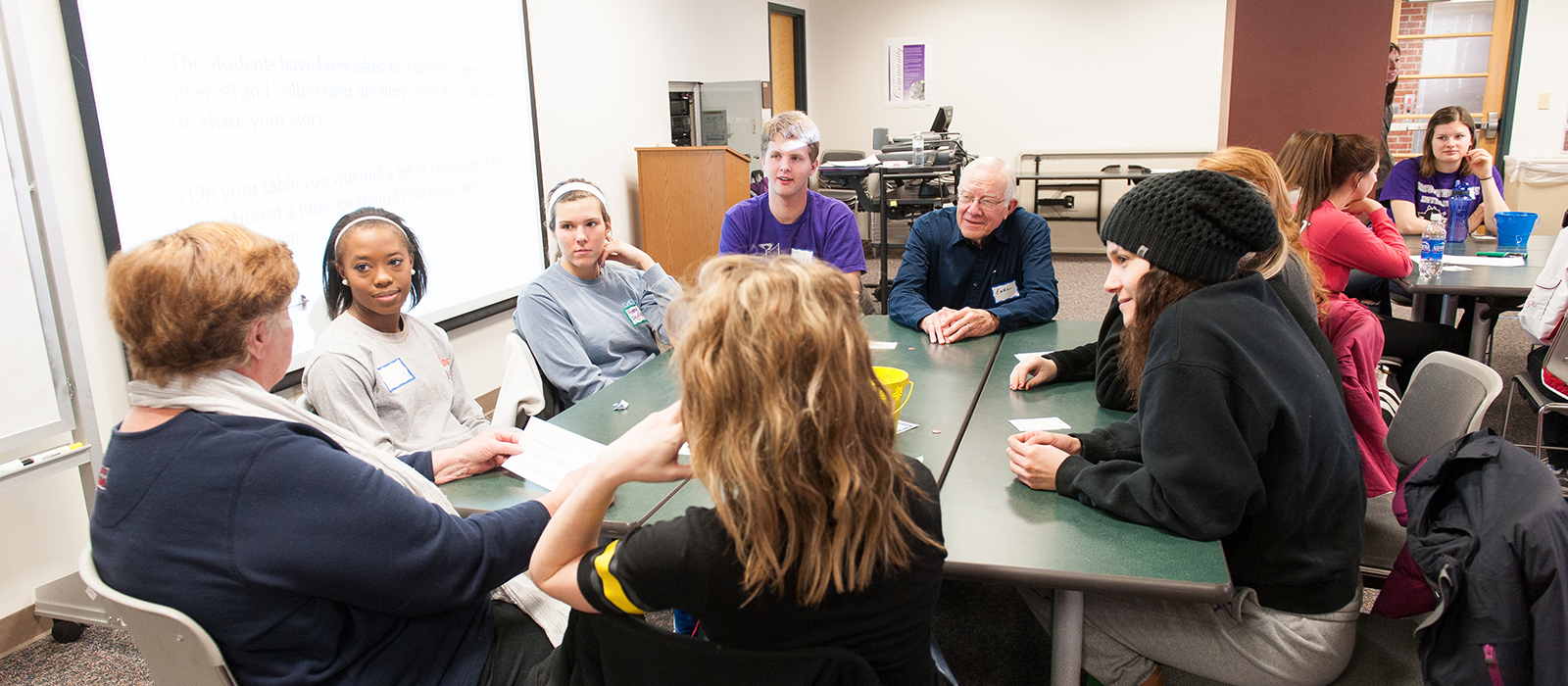 About
About The Center
Kansas State University's Center on Aging coordinates and develops educational and training programs in aging, stimulates aging research, coordinates outreach activities, and serves as a referral center for information on aging resources in Kansas. The Center on Aging faculty addresses general issues of aging and seeks solutions to the challenges of aging. Undergraduate students may work toward a Minor or a Secondary Major in Gerontology, regardless of their college, primary major or discipline. Graduate students can apply for a Graduate Certificate or Masters in Gerontology. Courses are offered by faculty in disciplinary departments throughout the university.
Our Mission
To provide a focus on aging issues through teaching, research, outreach and service that orients the talents of the faculty and the resources of the university toward identifying and addressing the challenges and opportunities of an aging society.
History
In the 1970's faculty in the Department of Sociology, Anthropology and Social Work had a vision for an academic program in gerontology. In 1975 the Kansas Board of Regents approved the establishment of the Center on Aging at K-State.
Educational Programs
The secondary major in gerontology and the long term care administration programs were approved and established as undergraduate programs in 1981 and 1984 respectively.The online Masters in Gerontology began accepting students in the fall semester of 2003. In 2005 the online Graduate Certificate in Gerontology was established.
Directors
1975-1976 -- Dr. Richard L.D. Morse
1977-1991 -- George Peters
1992-2003 -- Dr. Lyn Norris-Baker
2004-2007 -- Dr. Gayle Doll (Interim)
2008-2021 -- Dr. Gayle Doll
2021-present -- Dr. Erin Yelland (Interim)
Administrative Placement
Because of its interdisciplinary educational programs, the Center on Aging was administratively positioned under the graduate school in its early years. In 1992 the governance of the Center on Aging was transferred from the Graduate School to a Board of Deans which included Architecture, Arts & Sciences, and Human Ecology. The governance of the Center on Aging was transferred permanently to the College of Human Ecology in 2002 (now the College of Health and Human Sciences).