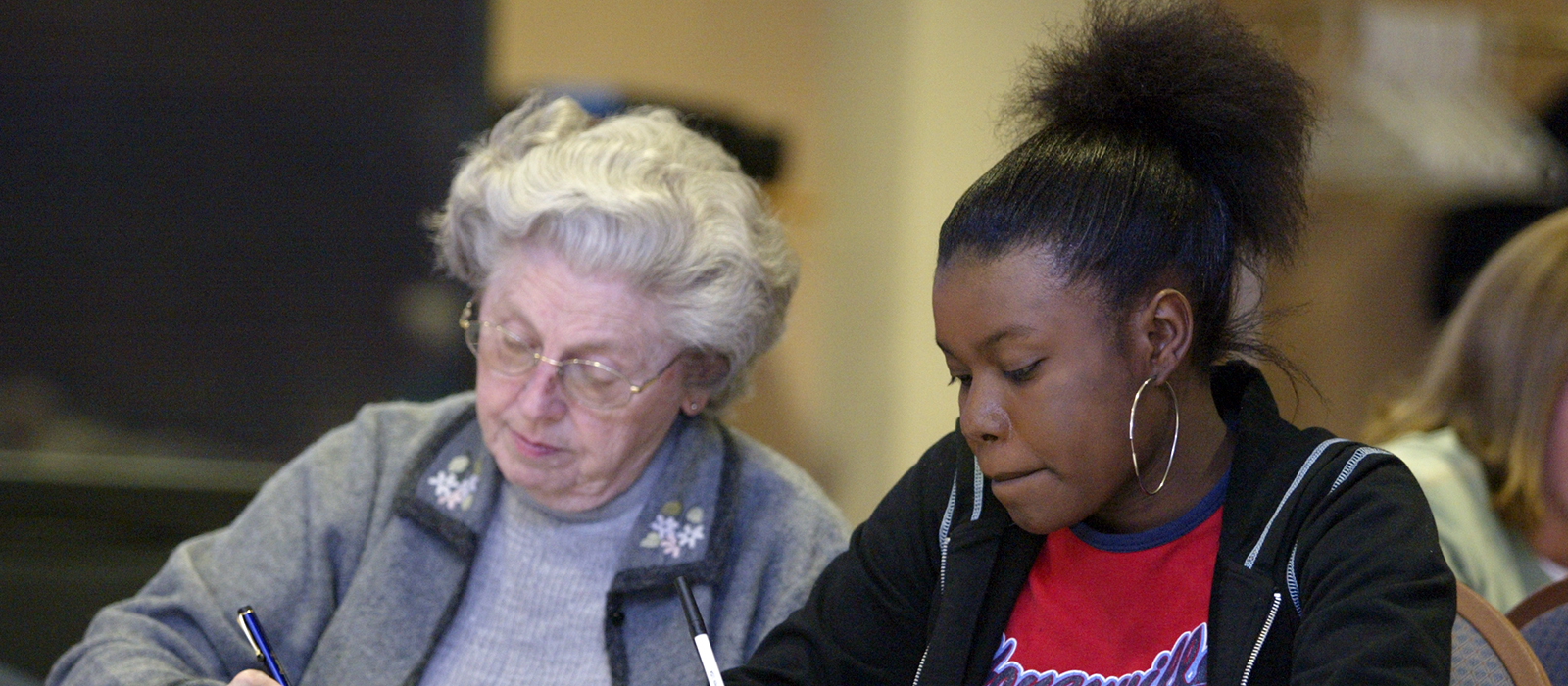 Academics
Why Should I Study Gerontology? What is it?
Gerontology is the multidisciplinary study of aging processes and individuals as they grow from middle age through later life.
The field of gerontology offers challenging and rewarding careers in an area that is growing rapidly, that needs people with a broad range of skills, and that will improve people's lives. No matter your major. No matter your college. You will work with older adults in some capacity in the future.
We live in an aging society, one in which the older population is growing both in absolute numbers and in proportion to all other age groups. Businesses, government agencies, service organizations, educational institutions, and self-employed professionals from every economic sector are recognizing the need for specialized knowledge and skills to meet the needs of this changing demography. People who are interested in this diverse field come from many disciplines, professions, and clinical areas, such as social work, nursing, counseling, recreation, public policy, long-term care administration, medicine, architecture, psychology, adult education, or rehabilitation therapy among others. Some people work directly with older persons in a wide variety of programs and services in the community. Others work on behalf of older persons in areas such as advocacy and education. Older adults are fascinating! Join us and see how your career can benefit!
"Aging isn't a problem or disease. Aging is living."
Ashton Applewhite