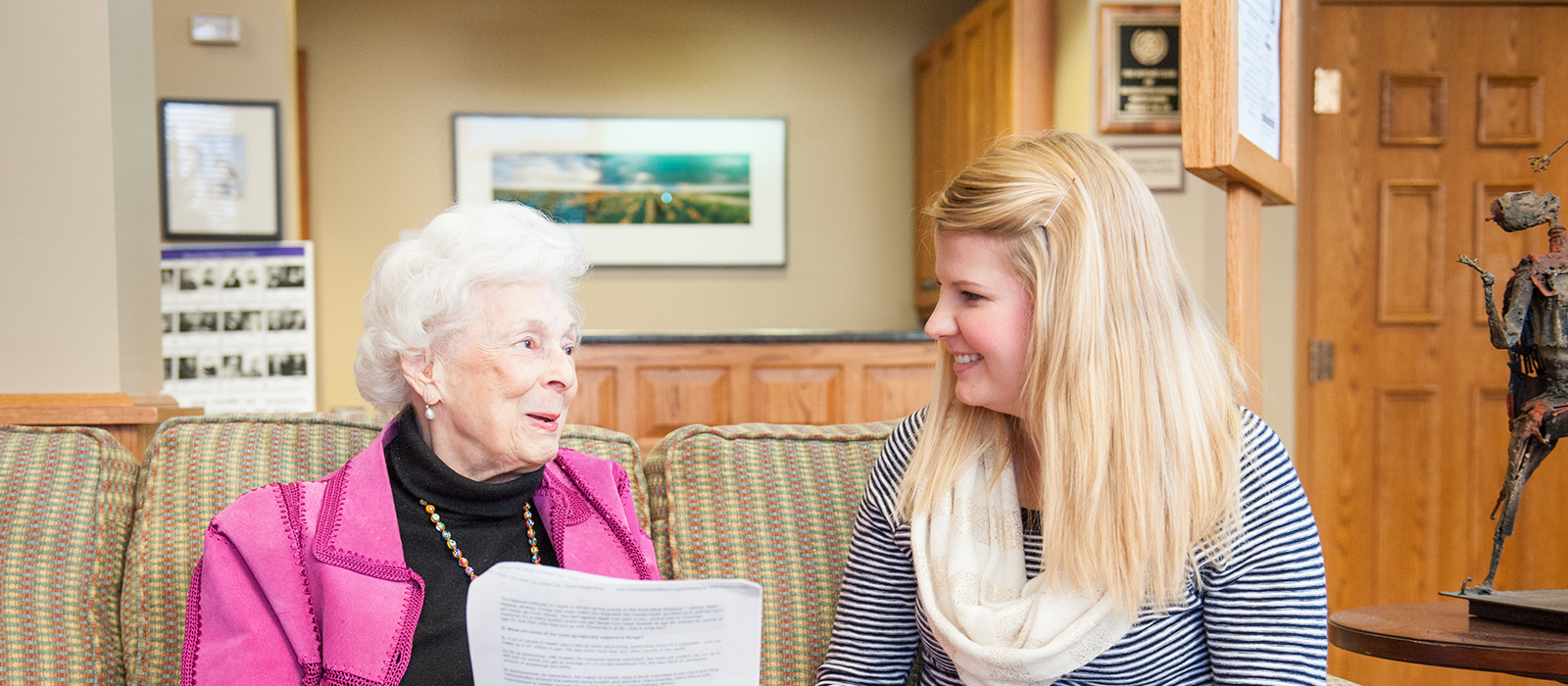 Research
Gerontology Research
The Center on Aging strives to promote and conduct applied research on issues of aging with particular emphasis on the social, economic, psychological and environmental factors that may improve the quality of life for older adults.
The following are specific research emphases of the faculty and staff in the Center on Aging. If you are interested in an area of research not listed below, we may be able to help connect you with gerontology faculty who are in other departments/colleges on campus.
Grandparenting and Intergenerational Relationships
We are focusing on grandparenting and intergenerational relationships including, but not limited to solidarity, affection, communication and support. More specifically our research is about grandfamilies, or grandparents who are raising their grandchildren and their experience of stress, loss, resources, and support. To contact us about student participation or a potential research collaboration, please email Dr. Jessie Piper.
Long-term Care and the PEAK 2.0 project
A longstanding strength at the Center on Aging is our focus on quality care and quality of life for residents in long-term care settings. We emphasize resident-centered research, as evidenced by our PEAK 2.0 project where we implement and evaluate a statewide program to improve resident-centered care for nursing home residents in Kansas. We have several ongoing projects related to resident-centered care, and we specialize in qualitative analysis. To contact us about student participation or potential research collaboration, please email Laci Cornelison.

Previously Funded Projects
Student Research Resources
For more information about student research opportunities, visit the College of Health and Human Sciences student research resources page.