Amber Vennum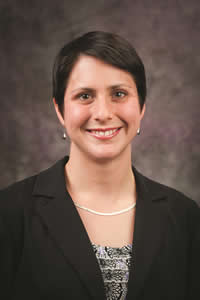 Associate Professor
Contact Information
212 Campus Creek Complex
(785) 532-1489
avennum@k-state.edu
Education
Ph.D. in Marriage and Family Therapy with a certificate in Educational Measurement and Statistics, Florida State University, Tallahassee, Florida, Dissertation: Understanding Young Adult Cyclical Relationships (2011)
M.A. in Marriage and Family Therapy, University of Houston-Clear Lake, Clear Lake, Texas (2007)
B.A. in Psychology, Rice University, Houston, Texas (2003)
Credentials and/or Certifications
AAMFT Approved Supervisor
Licensed Marriage and Family Therapist
Certified Family Life Educator- Provisional
Trainer, Within My Reach, PREP, Inc.

Area(s) of Specialization
Healthy Relationship Education
Risk & Resiliency Factors impacting Romantic Relationship Quality & Stability over time
School-based Family Therapy
Trauma-informed Systemic Interventions
Prevention Science & Adaptive Methodologies
Public School & Community Engagement
Research, Scholarship and Creative Endeavors
Partnering with USD 383 and USD 475 to support teachers, school personnel, families and students in their efforts to foster a positive school climate, reduce mental health and systemic barriers to students' school success through multidisciplinary teams
Assessing the impact of a systemic multi-tiered systemic approach for improving mental health and academic outcomes in schools
Exploring the prevalence, predictors, characteristics and consequences of cyclical relationships (partners who end and renew their relationship) during emerging adulthood in the U.S. and abroad
Understanding the role of active relationship decision making in decreasing risk factors for later distress
Developing an adaptive website and mobile app for reducing disparities in mental health and relational outcomes by increasing public access to tailored, research-based, and interactive content from educators, researchers, and practitioners with specialized knowledge in promoting relationship health across the lifespan
Providing youth at-risk for adverse academic, mental health, and relational outcomes (and their parents( access to empirically informed programming to increase youths; chances for positive development
Courses Taught
FSHS 864 Clinical Theory and Practice
FSHS 872 Family Therapy
FSHS 885, 985 and 986: Practicum
FSHS 910 Advanced MFT Research: SEM II
Personal Information
Amber Vennum is an Associate Professor of Couple and Family Therapy in the Department of Applied Human Sciences at Kansas State University. In addition to supervising the clinical development of MS and PhD students, Dr. Vennum teaches courses on systemic theory and clinical interventions with families and advanced structural equation modelling.
As a scholar and practitioner, Dr. Vennum is interested in increasing young people's life-long chances for establishing healthy romantic and familial relationships through interventions during adolescence and young adulthood. This currently includes systemic trauma-informed interventions with schools to improve school climate, student and family engagement, and the mental health of children and adolescents; basic research on risk and resiliency factors influencing mental health and healthy relationship development during adolescence and emerging adulthood; and innovative formats for relationship education with adolescents and emerging adults. Specifically, Dr. Vennum is the Executive Director of Relevate, a multidisciplinary project dedicated to increasing public access to relationship science in order to reduce disparities in relationship outcomes through decreasing barriers to public scholarship for academics, creating innovative event templates to be used in any community to spread relationship science, and developing a website and mobile app for the public to receive research-based relationship content tailored to their specific relationship goals and life context. Dr. Vennum is also Co-PI on a federal grant to provide healthy relationship education to high risk adolescent populations and is working on developing a trauma-informed framework to enhance the effectiveness of interventions intended to promote positive youth development in a variety of contexts. Her research teams are open to undergraduate, masters, and PhD students.