Brett Mallon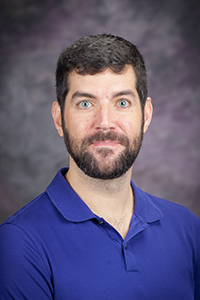 Teaching Assistant Professor
Contact Information
307 Justin Hall
785-532-5510
bmallon@k-state.edu
Education
Ph.D. in Peace and Conflict Studies, University of Manitoba, 2021
M.A. in Political Science with an emphasis in International Relations, Kansas State University, 2014
B.S. in Psychology with a Minor in Conflict Analysis and Trauma Studies, Kansas State University, 2012
Credentials and/or Certifications
Certified in Conflict Resolution
Area(s) of Specialization
Divided societies and civil wars
Emancipatory peace-building
Peace agreement design and implementation
Research, Scholarship, and Creative Endeavors
Brett has conducted extensive research on peacemaking and peace-building enterprises within divided societies. Recent publications have examined the role of regional and international peace funding programs within conflict zones and also paramilitary influence within communities. Current research endeavors are focused on the role of civil society in the design and implementation of peace agreements. Additional ongoing project topics include: youth engagement in peace-building, systems mapping of peace processes, and remembrance and memorialization.
Courses Taught
CNRES 300: Introduction to Conflict Resolution
CNRES 532: Conflict Across Cultures & Contexts
CNRES 534: Conflict in Organizations
CNRES 752: Culture and Conflict
CNRES 754: Organizational Conflict
Professional Biography
Brett M. Mallon completed a Ph.D. in Peace and Conflict Studies (PACS) at the Mauro Centre for Peace and Justice, St. Paul's College, University of Manitoba. He currently holds the Program Chair position for the Conflict Resolution Program at Kansas State University, while also working as an instructor within the program. He holds a B.S. in Psychology from Kansas State University, with a minor in Conflict Analysis and Trauma Studies. He also earned an M.A. in Political Science with an emphasis on International Relations from the same university. He worked as a graduate teaching assistant in the Conflict Resolution program at Kansas State University during his studies at the university. His research focus on divided societies has taken him to both South Africa and Northern Ireland for extensive field work. During some of his time in Northern Ireland, he worked as a representative for Kansas State University building partnerships with local academic institutions and cross-community peace programs in developing service-learning opportunities. His current research interests include: peacebuilding, divided societies, post-conflict reconstruction and reconciliation, and the role of civil society in developing peace agreements and contributing to peace-building processes.
Personal Information
Brett is a third generation Wildcat. As a life-long K-State fan, he enjoys attending every K-State sporting event he can. When he's not on campus, he is often traveling abroad, both for work and relaxation opportunities. He enjoys spending time with friends and family and likes to unwind on a soccer pitch or a golf course.