Jared R. Anderson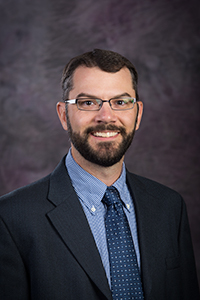 Professor
Contact Information
113 Campus Creek Complex
(785) 532-4198
jra@k-state.edu
Education
Ph.D. in Family Social Science, University of Minnesota
M.S. in Marriage and Family Therapy, Kansas State University
B.A. in Psychology, Graceland College
Credentials and/or Certifications
American Association for Marriage and Family Therapy (AAMFT) Clinical Fellow
American Association for Marriage and Family Therapy (AAMFT) Approved Supervisor
Licensed Clinical Marriage and Family Therapist, State of Kansas, License No. 2854
Area(s) of Specialization
Development of couple relationships
Couples therapy
Self-determination and relationship functioning
Process of change in couples therapy
Courses Taught
CFT 870 Couples and Sex Therapy
CFT 885 M.S. Practicum in MFT
CFT 983 Research Methods
CFT 985 Ph.D. Practicum in MFT
CFT 986 Ph.D. Practicum in Supervision
FSHS 865 Human Sexuality
HDFS 302 Introduction to Human Sexuality
Professional Biography
Jared R. Anderson, Ph.D., is an associate professor of couple and family therapy in the Department of Applied Human Sciences at Kansas State University. Dr. Anderson's current research interests include two broad themes: couple relationship development and the process of change in couple therapy. Related to relationship development, he's particularly interested in how intrapersonal factors (e.g., identity, personality, self-determination) are related to relationship processes (e.g., emotion regulation, communication, support) and outcomes (e.g., commitment, satisfaction, stability)—especially how these factors impact a couple's sexual relationship. Related to couples therapy, he's interested in differentiation (self-determination) based approaches to couple therapy. Specifically, he's interested in developing autonomy-supportive interventions that lead to greater self-awareness and emotion regulation in partners and, therefore, a greater chance for authentic connection and bonding between partners. Dr. Anderson is active clinically, seeing couples at all developmental stages, specializing in sex therapy and couples on the brink of divorce or separation.
Dr. Anderson is currently funded by the Kansas Department for Children and Families to track indicators of child and family well-being in the state of Kansas. Dr. Anderson is on the editorial boards of the Journal of Marriage and Family, the Journal of Marital and Family Therapy, the Journal of Social and Personal Relationships, and Marriage and Family Review. He is a member of the American Association for Marriage and Family Therapy (AAMFT), the National Council on Family Relations (NCFR), and the International Association for Relationship Research (IARR).
Personal Information
Jared grew up in a suburb of Kansas City, Missouri, where most of his family still resides. He is married to his high school sweetheart and they have four children. He loves K-State sports, hiking, camping, international adventure travel, reading, and spending time with his family.