Misti Johnson-Olthoff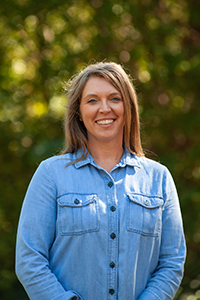 Instructor
Academic Advisor
Contact Information
301E Justin Hall
785-532-3534
mlj6966@k-state.edu
Education
M.S. Family Studies and Human Services; Early Childhood Education- Kansas State University (2007)
B.S. Family Studies and Human Services; Early Childhood Education- Kansas State University (2005)
Credentials and/or Certifications:
Early Childhood Unified – Kansas Professional Teaching License
Texas Standard Classroom Teacher Generalist EC-4
Texas English as a Second Language Supplemental EC-4
Texas Pedagogy & Professional Responsibilities EC-4
International Baccalaureate -- Making the PYP Happen & The Written Curriculum
Red Cross CPR & 1st Aid
Red Cross Lifeguard
Areas of Specialization:
Children ages 6 weeks to kindergarten
Courses Taught:
ECED 310 Early Childhood
ECED 420 Interaction Techniques with Young Children
ECED 428 Exceptional Development in Early Childhood
ECED 598 Student Teaching in Early Childhood Unified
HDFS 580 Internship
HDFS 585 Internship Professional Seminar
Professional Biography:
Misti has experienced a variety of educational settings: Graduate Teacher Assistant in a toddler classroom (KSU), pre-kindergarten at a non-profit Child Development Center (Addison, TX), pre-kindergarten at a private for-profit Early Childhood Center (Plano, TX), and as a kindergarten teacher in a public charter (Dallas, TX), and a Lead Teacher/Supervising Instructor at the Stone House Early Childhood Education Center (toddlers) and is currently an Academic Advisor and Instructor for the College of Health and Human Sciences in the Department of Applied Human Science.
Personal Information:
Outside of working directly with young children and college students, she enjoys spending time with her husband, Matt, son, Kipton Lee, and rescue beagles. Other leisure activities include traveling, outdoor activities, yoga, a good book, coffee, and watching college athletics.