Post-bachelor Doctoral Degree Program
Read what we are doing to promote diversity, inclusion, and social justice.
Students who are interested in receiving both clinical and research training may be interested in our post-bachelor doctoral program which provides students with advanced cutting-edge training in both areas. This training helps students develop into well-rounded therapists who are able to critically evaluate treatment research and to conduct their own research if they desire.
The couple and family therapy post-bachelor doctoral degree offers students the opportunity to efficiently complete both their master's and doctoral degrees at K-State. Benefits of this option include:
A shorter path to a doctoral degree (1-2 years shorter).
Continuity of faculty advising across both degrees.
Avoid lost productivity caused by moving from one university and location to another.
If students' career plans change during their master's degree work, they have the option of graduating with their master's degree and not continuing on to finish the doctoral degree.
The doctoral specialization in couple and family therapy is accredited by the Commission on Accreditation for Marriage and Family Therapy Education (COAMFTE).
Application Deadline
This program begins Fall semesters only with a December 1, 2023 deadline for the Fall 2024 semester. Interview day will be January (date TBD), 2024 via zoom.
Program Contacts
For questions about the application process, program requirements, or curriculum please contact Dr. Joyce Baptist.
Student Testimonials: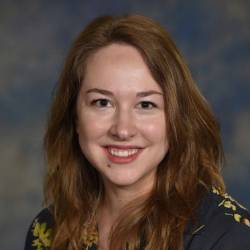 I gained strong, research-informed clinical training in the Master's program and found it natural to transition into the research-focused training of the PhD program. Having developed relationships with faculty mentors while in the Master's program, I was quickly able to establish my footing in what research areas I would pursue in the PhD program.
--Stacy Conner, Assistant Professor, Washburn University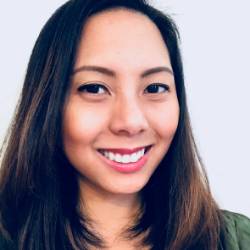 After receiving my masters at K-State, I decided to pursue my PhD. During my time through both programs, I was involved in several research projects from start to finish. The invaluable faculty mentorship allowed me to eventually lead research teams and be first author on manuscripts. I also gained invaluable experiences as a clinical supervisor and academician.
--Sharon Dietz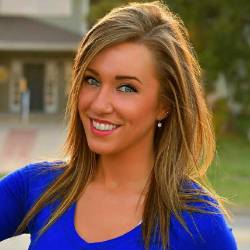 There are two main reasons as to why I believe receiving both my Master's degree and Ph.D. at Kansas State University was the best decision for me. First, I was able to create, develop, and foster a wonderful relationship with my major professor, as well as great relationships with all of the faculty members at K-State. Second, knowing that I wanted to receive both my Master's degree and Ph.D. allowed me to begin researching topics that I am passionate about from the beginning of my journey as a graduate student. This allowed me to gain fantastic mentorship and begin my own journey as a researcher early in my academic career.
--Chelsea Spencer, Research Assistant Professor, Kansas State University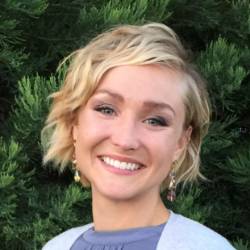 Having the opportunity to complete my MS and PhD training both at K-State gave me a jump start on my doctoral program because I was already familiar with my major professor's mentorship style and she with my strengths and growth areas. I had exposure to research opportunities in my MS that set me up for a smooth transition into my doctoral degree. I feel that my clinical training was enhanced by being exposed to research experiences in my MS as I deliberately become a more research-informed clinician, which helped me transition into my doctoral degree with an applied lens that has greatly assisted me in doing effective clinically-focused research.
--Michelle Busk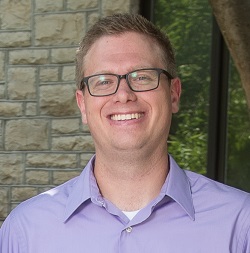 I can look back and say that I have loved my experience at K-State! The Master's program provided me with a number of great clinical opportunities that gave me exceptional clinical experience before I graduated. At the same time, I was also introduced to research opportunities that have set up me for a PHD and helped me hit the ground running. The faculty have gone above and beyond my expectations of good mentors and instructors. I am proud to be at K-State.
--Preston Morgan
Program Diversity
At Kansas State University, the CFT faculty and students strive to work together to create a program climate that:
is safe
is respectful
is supportive
values and affirms diversity
is non-discriminatory
is positive and empowering
Accordingly, we seek to recruit a diverse student body each year and are also working to enhance the diversity of the clinical supervisors in the CFT program.
In accordance with COAMFTE standards, the following tables provide a snapshot of the racial and cultural diversity of the CFT faculty, supervisors and student body: