Conflict Resolution Programs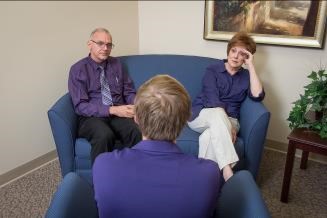 We encounter conflict in all aspects of life, but utilizing healthy means of resolving conflict can reduce stress, increase interpersonal understanding, and potentially strengthen both personal and professional relationships. Knowing how to manage and effectively resolve conflict can add value to any major and move you forward in your career as well as improve the health of your own relationships.
Conflict does not occur in a vacuum, and neither does the way we think through conflict at K-State. To provide our students with opportunities to develop both knowledge and skills, the various program offerings address the complexity of conflict as well as the growing need for individuals to become more proficient at working through conflict effectively.
Conflict Resolution Student Testimonial:
Dr. Thompson - Thank you for a thoughtful semester in CNRES531. Your class made me think and want to learn. The course assignments all had one differentiator - they depended on a real-life conflict from our lives, not scenarios set forth in lectures or a textbook. That was huge for me - they enabled me to draw direct parallels from course learning to something that actually happened in my own life. Steven - CNRES531 Student
INTERESTED IN CONFLICT RESOLUTION? ASK YOUR ADVISOR FOR INFO & LEARN MORE HERE!
Areas of Study
We offer multiple programs designed for students who want introductory training in the field of conflict resolution, but which are also ideal for lifelong learners who want to be able to apply conflict analysis and resolution to their current professional settings.