Interdisciplinary Conflict Resolution Minor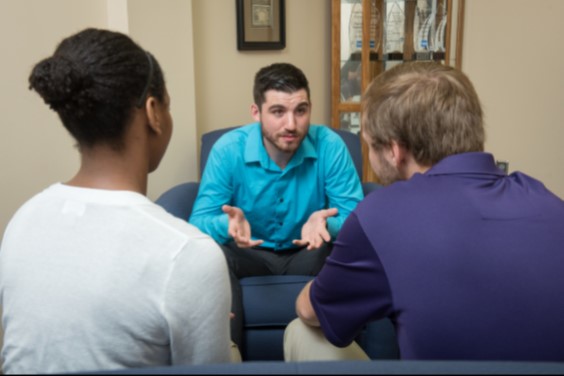 The Minor in Interdisciplinary Conflict Resolution provides a theoretical and empirical framework building upon the strengths of several programs across campus. The minor provides students a understanding of the theoretical and practical aspects of analyzing and resolving conflict within the context of a variety of academic disciplines and professional careers.
This minor features three different tracks to choose from that pertain to your specific educational needs toward your anticipated career path.
Organizational Track: Every workplace has conflicts, and learning how to manage them within the context of an organization is an essential skill for leaders, managers, human relations professionals, and anyone who wants to be able to resolve conflicts with coworkers in a professional manner.
Family Track: For students interested in working hands-on with families, understanding how to address conflicts between spouses, parents and children, an adult and their siblings, or any other familial bond is crucial. This track is a good fit for students in HDFS, social work, Gerontology, or even for students planning to become teachers or therapists.
Legal Track: Learn the ins and outs of navigating legal conflicts, from understanding the law to hands-on experience in professional mediation. If you are interested in law school, politics, social work, or related fields, then this track can provide you with vital tools for addressing future conflicts.