Executive Leadership Award
2015 Recipient: Andrea Albright
2005 B.S. in Apparel and Textile Science
Vice president, Divisional Merchandise Manager of Intimate Apparel at Walmart Stores Inc.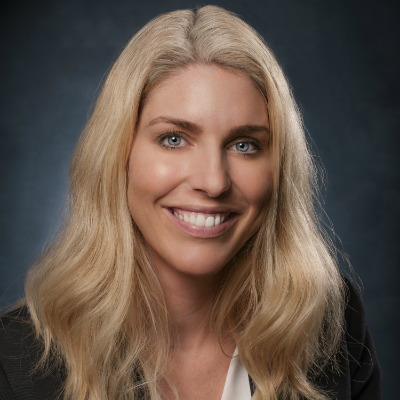 Andrea Albright, honored for her business leadership and sustained interesting in the college, is responsible for developing product strategy and execution of a business plan for a more than $2 billion business. As a divisional merchandise manager, she coordinates buying, sourcing, replenishment and planning for intimate apparel, sleepwear, bras, underwear, shapewear, socks and hosiery. She works closely with vendors to assess and implement new processes and brand strategies for the ladies intimates business. She is also active in teaching, training and mentoring for Walmart US and international divisions.
Albright received a master of business administration degree from the University of Arkansas and serves on Girl Scouts Diamonds Regional board of directors and on the Apparel and Textiles Professional Advisory Board. She is a mentor in the college's Professional Mentoring Program.
As a student she completed internships in Taiwan and in England. She has been with Walmart since 2005 starting as an assistant buyer.
She lives in Rogers, Ark., with her husband, Patrick, and their 6-year-old daughter, Mackenzie, and 8-month-old son, Liam.