Executive Leadership Award
2018 Recipient: Phil Perkins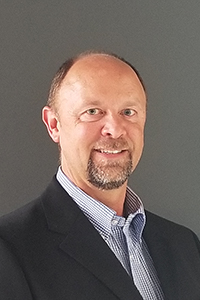 Philip Perkins started in the hospitality industry in 1992 with his summer internship with Taco Bell Corporate. In 1993, he started full-time as an assistant manager of Taco Bell for three Kansas City metro area locations.
From 1995 to 2004, Perkins served as General Manager for eight different stores in Kansas City, opening two more during his tenure. Along with his general manager title, he also served as a training manager and as a facility capital expense manager for three years. After 11 years with Taco Bell Corporate, Perkins became an Area Coach for Paul Hoover, a Taco Bell franchisee in the Kansas City metro area.
In 2014, still under Paul Hoover, Perkins shifted his role from the Taco Bell franchise to become a market manager for the Freddy's Frozen Custard and Steakburgers franchise. In this role, he oversaw the building and opening of nine new restaurants across four states. He is responsible for everything from being a voice during the construction process to hiring and training new staff. After the restaurant becomes established, he continues to oversee marketing, local advertising, daily operations and all financial accountabilities.
Perkins received his bachelor's degree in Hotel and Restaurant Management from Kansas State in 1993.