Executive Leadership Award
2022 Recipient:
Tamara Markham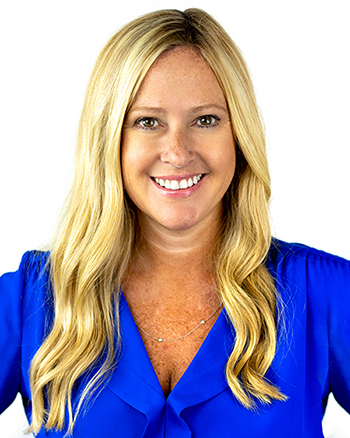 Tamara Markham serves as the continent learning leader for the U.S. and Canada at Marriott International, where she is responsible for the franchise learning arm, driving strategy that supports the franchise community as well as the managed organization's learning delivery team. She supports managed and franchised hotels allowing for collaboration while partnering with the U.S. and Canada human resource leadership team to support key strategic priorities in the continent from a learning perspective.
Markham started her hospitality career with Marriott as a summer intern at a Marriott resort in Missouri. She went on to hold key leadership positions at multiple Marriott hotels, including general manager, in the Kansas City market. Prior to her position in Learning + Development, Markham was the senior area director of operations, full service for the eastern region; senior director, Select Service and Extended Stay Operations and Owner Services; and Select Services and Extended Stay area director at Marriott International. She also spent time at Hotel Equities, Inc. as vice president of operations where she was responsible for all facets of the operation, training, owner relations and human resources. She has an extensive knowledge for brand, depth of experience, drive for excellence and commitment to talent.
Markham earned her degree in hotel and restaurant management from K-State. She currently serves as a board member at her alma mater in the College of Health and Human Sciences as well as the chair of the college's hospitality advisory board.
Markham and her husband Marc reside in Canton, GA. In addition to their children Lexi, Sophie, Justin and Brendon, they have a standard poodle named Cash. Most days, he can be found sitting next to Markham during back-to-back calls in her office.