Friend of the College Award
2018 Recipients:
Richard Rees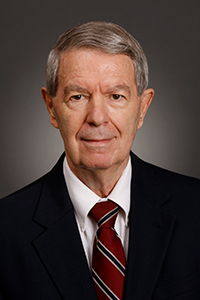 Richard 'Dick' Rees earned his bachelor's degree in Feed Technology in 1961 and his master's degree in Agricultural Economics in 1964 from Kansas State. As a student, he was an active member of his fraternity, served as president of the College of Agriculture student council and was a member of the student activities board.
Following graduation, Rees spent his career with the Federal Reserve Bank in Kansas City, serving as an associate economist, department manager and bank examiner until his retirement in 2004. Early in his career with the Federal Reserve, he met and married his soulmate, Janet Lee Smith. After her passing in 2010, Rees was inspired to establish multiple memorial projects in Kansas City along with various initiatives at Kansas State. One of his most devoted projects at Kansas State is the Department of Apparel, Textiles and Interior Design and its Historic Costume and Textile Museum.
Along with the Historic Costume and Textile Museum, Rees is a supporter of many K-State entities including the K-State Foundation, K-State Alumni Association, Hale Library, Ahearn Fund and the College of Agriculture. Outside of the K-State campus, he is involved in numerous programs in the Kansas City area.


Jim Reed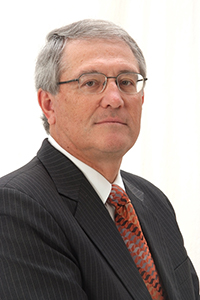 Jim Reed founded Reed Financial Services in 1984 and is currently president. Jim holds a number of financial designations including Certified Financial Planner (CFP) and Certified Public Accountant (CPA). He has worked for over 35 years to create a firm culture that values integrity and professionalism for those investors seeking to accumulate assets but with a focus on both good returns and capital preservation and high quality service.
He works with a broad range of individuals providing comprehensive financial planning, estate planning, retirement planning, investment management, business succession planning and charitable planning. He is an active member of the Financial Planners Association, The American Institute of Certified Public Accountants and the Financial Services Institute.
Reed believes in giving back his time, talent and monies to help others. He is currently a member of the College of Business Administration Dean's Advisory Board and the Personal Financial Planning Advisory Board in the College of Human Ecology. He provides professional development and real life experiences to students through seminars and classroom attendance while he is on campus. He is also serves as a mentor to several students at Kansas State.
Reed received his bachelor's degree in Accounting from Kansas State and his MBA from the University of Michigan.