Friend of the College Award
2021 Recipients:
David Brandenburg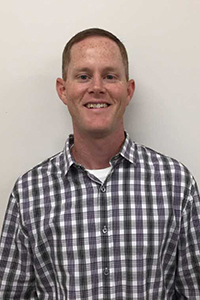 David Brandenburg knew from a young age that he wanted to be a physical therapist after a football injury early in his life had him working with a physical therapist. Knowing he wanted to be a physical therapist and also attend K-State, Brandenburg found himself as a student in the kinesiology program. While in school, he was an active member of the Kinesiology Student Association and the Pre-PT Club, both of which he served as president during his senior year. He was also a member K-State Cadaver Dissection team. He received his bachelor's degree in kinesiology in 2004 and went on to attend the University of Kansas Medical School of Allied Health and earned his doctorate degree in physical therapy in 2007.
Upon graduation, Brandenburg returned to Manhattan to begin a career as a physical therapist. He reconnected with his mentors, Scott and Stephanie Johnson, who opened Maximum Performance in 2003. After a year working as a physical therapist for Maximum Performance, Brandenburg took part ownership of the company.
Along with wanting to return to Manhattan for work, Brandenburg also took the opportunity to be involved with is alma mater. Along with providing clinical internships, shadowing and employment opportunities to K-State students, he serves as a mentor in the College of Health and Human Sciences Professional Mentoring Program and is also a member of the Kinesiology Advisory Board.
David and his wife Naomi reside in St. George, Kansas.
Indian Hills Country Club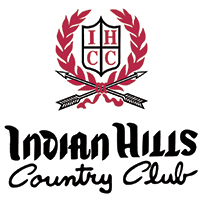 Indian Hills Country Club is a private, member-owned, full-service club dedicated to providing its members, their families and guests with high-quality, relevant programs, services and facilities while recognizing the club's heritage, cultivating friendships, valuing family life, and fostering a culture of courtesy all in a fiscally responsible manner.
In 1919, the founding fathers brought forth a club they called the Country Club District Community Golf Association. These 50 like-minded golf enthusiasts initially began playing nine holes on land rented to them from the J.C. Nichols Company; however, these visionaries dreamed of owning their own golf course and so they began setting aside an annual real estate fund to turn their dream into reality. In 1922, the Club temporarily moved to what is now home of The Kansas City Country Club, where members continued golfing on this rented property. In 1926, the Club founders' dream was realized, and enough money was accumulated, without assessing the membership, to finance a new golf course on the 130 acres of picturesque ground we still enjoy today.
Legendary golf course designer, A.W. Tillinghast of New York City, was retained to design the new course. As one of the leading golf architects in the United States, Tillinghast had to his credit the design of some of the country's finest golf courses, including Winged Foot in Mamaroneck, New York, and Baltusrol in Springfield, New Jersey. After spending ten days on the grounds developing detailed plans for the course, Tillinghast enthusiastically pronounced it, "One of the greatest opportunities I have ever had for creating a notable golf course. Natural beauties abound, a stream, hills, valleys and wooded sections, that provide a most unusual design opportunity."