Friend of the College Award
2022 Recipients:
Joyce Jenkins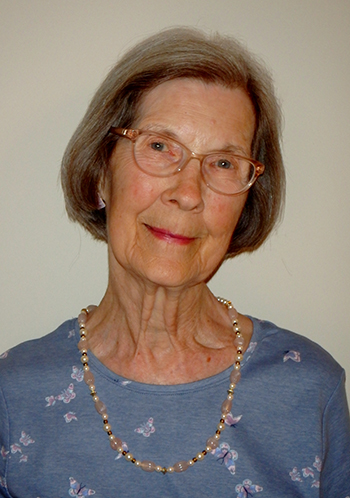 Joyce Jenkins was born in Kansas City, Missouri and adopted at five days old by Robert and Mary Tutt Rawlins of Seneca, Kansas. Her connection to K-State and home economics began at a young age. Her father was a 1927 graduate of the university and served as the Nemaha County Extension Agent. After relocating to Winfield, Kansas, Joyce became active in 4-H, where she participated in sewing and showing steers.
After graduating high school in 1953, Jenkins came to K-State and worked towards a home economics degree, while here, she was an active member of Alpha Chi Omega sorority, the Home Economics Teaching Club, Collegiate 4-H and F.T.A. She received her bachelor's degree in home economics in 1957.
She was married in 1956 to her high school sweetheart Donald Jenkins, a 1957 graduate from K-State's College of Agriculture. Following their marriage, they moved to a family farm south of Soldier, Kansas where they lived for 11 years.
In 1967, the Jenkins, along with their two kids, moved to a farm north of Holton, Kansas. While living near Holton, Joyce not only worked on the farm but also put her degree to work, teaching home economics classes for eight years at Wetmore, Soldier and Jackson Heights schools. After her time teaching, Joyce went on to manage the fabrics and crafts department at the Holton Wal-Mart for eight years before taking on a role with the Kansas State Bank of Holton. Along with her job, she was an active member in her community. She led a 55-and-over group called 'Our Gang', was an active member of the First Presbyterian Church and the Pilot Club of Holton and served eight years on the USD 336 school board.
In 2011, Joyce moved to Topeka, KS to be closer to her son and his family. She still stays active, keeping up with four grandchildren and four great grandchildren. She can also be found at her local church on Sundays, taking part in Shepard Center activities, participating in her neighborhood bunco group, the Active Prime Timers, and occasionally attending K-State sporting events. She is also an active supporter of the K-State Center on Aging, giving both her time and treasures to the program. She has spent time working with students and staff on day trips, in classes and attending seminars.
Dave Mirabito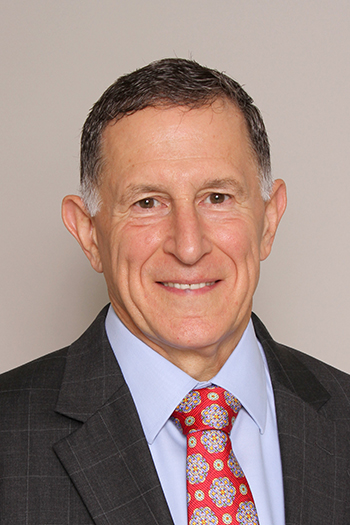 David Mirabito is a senior financial services executive with the Mirabito Financial Group in New York. After graduating with an accounting degree from LeMoyne College in Syracuse, NY, Mirabito moved to New York City to 'see the world'. Following a brief stint in public accounting, Mirabito joined MetLife in 1992 as a licensed agent and fell in love with financial planning.
Being from a family of entrepreneurs, Mirabito returned home to Fulton, NY after a year in the city to begin building his own financial practice. His firm is an agency of MassMutual, which acquired MetLife in 2016. Along with his team, he works for the purpose of helping clients protect and prosper in their financial lives.
Mirabito is a CERTIFIED FINANCIAL PLANNER and holds a Master of Science in Financial Services from American College of Financial Services. He is a ardent supporter of the Department of Personal Financial Planning. Along with providing mentorship to students and faculty members alike, Mirabito also established a scholarship for financial planning students in hopes of making their path a little easier and contributing to their future success.
An lifelong runner, Mirabito completed two New York City Marathons along with dozens of half marathons. He is an avid reader on the areas of business, politics, history, biographies and sports. And he is a traveler, enjoying the experience of understanding how people live in other states and countries.
Born in Fulton, NY into a family of entrepreneurs. Graduated with BA in Accounting from LeMoyne College, Syracuse, NY. Wanted to see the world so I moved to NY City after graduation. After many jobs in accounting started with MetLife in April 1992. Returned home in October 1993 building a practice in central NY. Among other degrees, became a CFP in '96 and attained MSFS from American College of Financial Services in 2007. When MassMutual announced it would acquire MetLife's US retail advisor force in 2016, I moved to MassMutual and am here to this day.
Hobbies: Formerly a runner with two NY City marathons, dozens of half marathons, now a walker. Reading about business, politics, history, biographies and sports. Traveling I love to see the world and try to understand people live in other states and countries.