Human Ecology Partner Award
2012 Recipient: Scott Rice Office Works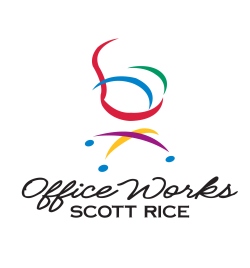 The partnership between the Department of Apparel, Textiles, and Interior Design and Scott Rice Office Works began more than a decade ago.
Scott Rice hires ATID graduates, provides internships for students and tours to student groups each year, hosts "hot careers nights" to recruit students to K-State and the interior design major, and hosts meetings of the Interior Design Program's Professional Advisory Board. David Dieckman, organizational space strategist for Scott Rice Office Works in Lenexa, served on the ID Professional Advisory Board for more than 10 years.
This year the company helped the College of Human Ecology acquire furniture for the Justin Hall Expansion. Ron Burns, vice president of marketing and business development, heads the Manhattan office which opened in May. The local team includes Kristen Just, director of business development and interior design solutions. She is an interior design graduate from K-State. Lead designer is Natalie Shoemaker who has a master's degree from K-State.
The company provides integrated design and planning, furniture, flooring, facility management, technology and architectural components for interior space.