Human Ecology Partner Award
2014 Recipient: Jami Dunbar
1996 B.S. in Apparel Design
Senior Director of Product Development and Technical Design, Under Armour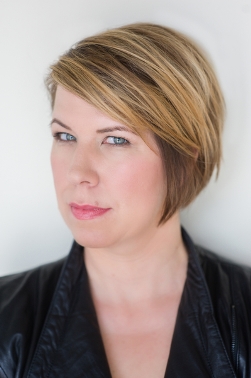 Jami Dunbar is honored for providing sustained partnership on the corporate level with the college to enhance student and faculty research, internships and other educational opportunities.
Before joining Under Armour in Baltimore in 2012, she was vice president of technical design at Abercrombie & Fitch in New Albany, OH. She has also worked in technical design with Hollister Co. and with Nordstrom as well as holding positions in footwear product development.
She serves on the Apparel and Textiles Advisory Board, attending meetings and interacting with students on the K-State campus. She has also participated in the annual ATID Student Symposium as a panelist and a sponsor. She also helps students with internships and job opportunities at Under Armour.