Human Ecology Partner Award
2016 Recipient: Tracy Gault-Shields
Talent Acquisition Manager, Darden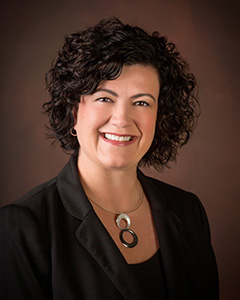 For over a decade, Tracy Gault-Shields has been with Darden, parent company of more than 1,500 restaurants, including Longhorn Steakhouse, Olive Garden, Yard House, Bahama Breeze, Seasons 52 and The Capital Grille. She is a talent acquisition manager and is responsible for recruiting and hiring top-notch managers for the Longhorn Steakhouse brand in the Eastern, Midwestern and Western regions of the U.S. Gault-Shields staffs management at 129 restaurants in 17 states.
Gault-Shields knows it is important to have an enjoyable career and she loves meeting and networking with new people and accepting the challenge of finding the right person to become a part of the Longhorn Steakhouse family. She spends time on college campuses, where she can share with students about Longhorn Steakhouse and Darden, but also discuss other pertinent issues college students face in the business world.
Since 2005, Gault-Shields has hired 16 hospitality management students from K-State, and beginning in 2015, when Longhorn Steakhouse began its internship program, the first intern at the Longhorn Steakhouse on Manhattan was a K-State hospitality management student who was hired into management following his internship. Between presenting to classes on campus and attending K-State's hospitality career fair each year, Gault-Shields is a genuine partner to furthering the education and professional experiences of K-State students.
A South Carolina native, Gault-Shields graduated from Winthrop University with a Bachelor of Arts in political science. She currently lives in Fort Campbell, Kentucky, with her husband Chad. As a military spouse, she uses her position with Longhorn Steakhouse and Darden to support troops and their families in the Military Spouse Employment Partnership program, connecting spouses with portable career opportunities. Gault-Shields also volunteers with the U.S. Army, where she serves as a Family Readiness Group advisor for her husband's squadron.