Human Ecology Partner Award
2018 Recipients:
Ody Maningat, Ph.D.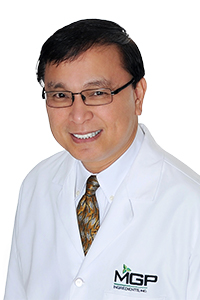 Ody Maningat, Ph.D., is the Chief Science Officer at MGP Ingredients, Inc. and an adjunct faculty member in the Department of Grain Science and Industry at Kansas State University.
He is a member and former chair of the Advisory Board for the Food Processing Center at the University of Nebraska, Lincoln. He served as chair of the Carbohydrate Division and chair of the Alsberg-French-Schoch award committee for the American Association of Cereal Chemists International (AACCI). He also served as chair of the Executive Committee and technical program chair of the Starch Round Table.
Maningat is an active supporter of research conducted in the Department of Food, Nutrition, Dietetics and Health, supporting multiple faculty members with their research. He has supported numerous projects through the department's Physical Activity and Nutrition Clinical Research Consortium and provided faculty and students the opportunity to be involved with the Food and Drug Administration involving federal policies related to food labeling laws.
He was a recipient of the Outstanding Alumni Award from the Department of Grain Science and Industry from both Kansas State and Adamson University, Manila, Philippines. He is a recipient of many awards including: the Fellows Award from AACCI, the Majel MacMaster Memorial Achievement Award from Kansas State, and the Outstanding Award in Science from his hometown of Balayan, Batangas, Philippines. He has published 34 papers and has 45 patents.
Maningat received his B.S. in chemistry from Adamson University in the Philippines, his M.S. in Agricultural Chemistry from the University of the Philippines and his Ph.D. in Grain Science from Kansas State.
Mariner Wealth Advisors

Mariner Wealth Advisors is a wealth management firm offering comprehensive advice in the areas of tax, estate planning and investment management. We opened our doors in 2006 in Leawood, Kan., with $300 million AUA and a "client first" attitude. Today, we have offices in 23 different cities, clients in all 50 states, 160 wealth advisors and $12 billion AUA. We still maintain our "client first" mentality while we strive to provide objective, fiduciary advice and act as advocates for clients. This mentality has helped Mariner be ranked in the top two 2017 and 2016 Independent Advisory Firms by Barron's.*
Mariner Wealth Advisors holds a strong relationship with the Institute of Personal Financial Planning at Kansas State University. The firm looked to partner with an institution that had a great reputation of developing bright students with a passion for helping others and found that at Kansas State. Throughout the partnership, Mariner Wealth Advisors has supported the department financially, as well as provided their students with internships within the firm. K-State's training in both financial planning and financial therapy provide their students with a skill set and point-of-view our aging advisors do not have, making them great additions to our staff.