Human Ecology Partner Award
2019 Recipients:
Karen Hibbard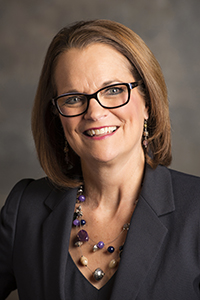 Karen Hibbard has been a key leader helping visitors and native residents find their best spot for enjoying the Kansas Flint Hills and the Kansas Capital of Fun.
A member of the Manhattan community for over 40 years, Hibbard first joined the Manhattan Area Chamber of Commerce in 1978. After time away, Hibbard rejoined the chamber in 1997 as the convention sales manager for the Convention and Visitors Bureau. In 2005, she was named director of the Convention and Visitors Bureau and was promoted to vice president of the Manhattan Area Chamber of Commerce and executive director of the Manhattan Convention and Visitors Bureau in 2007.
Hibbard has had the opportunity to be a part of the growth of many things in the Manhattan area. She is a founding member of the Flint Hills Tourism Coalition, and is a former chair of the Travel Industry Association of Kansas. She currently represents tourism on the Kansas State Fair Board of Managers.
Hibbard continues to be involved with several tourism issues both locally and statewide. She recently earned her Tourism Marketing Professional designation from the Southeast Tourism Society Marketing College.
Hibbard graduated from Fort Hays State University with a Bachelor of Science in business administration.
She and her husband, Gordon, are involved in various state and community programs and activities. They have two grown children who are also K-Staters.
Jim Haney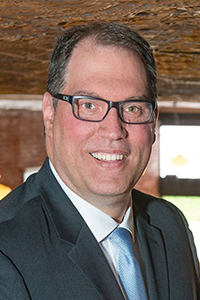 Jim Haney currently serves as the Senior Director, Human Resources Business Partner for Williamson-Dickie Manufacturing Company. In this position, he partners with senior business leaders in developing and supporting business strategies through organizational design and Human Capital Management. Haney joined Williamson-Dickie in February 2019 after 11 years with the Lee Brand, a former division of VF Jeanswear Limited Partnership based in Merriam, KS. He had been with VF Corporation for 24 years working in both Human Resources and Operations positions.
Haney, along with Lee Jeans, have been active supporters of the Apparel and Textiles program, providing both financial and human resources for the annual ATID Student Symposium and the Showcase of Excellence. They also provide internship assistants to students and have hired many graduates from the apparel and textiles program.
Haney is a graduate of Kansas State University with a Bachelor of Science in business administration, focused in human resource management. He and his wife, Becky, currently reside in Fort Worth, Texas.
The Trust Company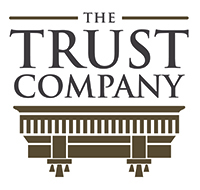 The Trust Company, an independent wealth management firm, provides financial planning, portfolio management and fiduciary administration services to individual, family, business and institutional clients.
They opened their doors on October 1, 1992, when Mark Knackendoffel and a group of fellow investors purchased the trust department of First National Bank of Manhattan, Kansas. At that time, the company held $25 million in assets under management with four employees at their Manhattan headquarters. Today, the firm has five locations in three states, a professional staff of more than 30 employees, and assets under management exceeding $1.1 billion.
The Trust Company is a great supporter of the college's personal financial planning program, providing professional development, job shadowing, internship and job opportunities to current personal financial planning students and graduates.
The organization also sponsors the program's two professional development events, including the Personal Financial Professionals Summit, and have employees serving as members of the advisory board. Lastly, The Trust Company has supported the Alumni and Industry Partner Scholarship for personal financial planning students.