Human Ecology Partner Award
2022 Recipients:
Don Munce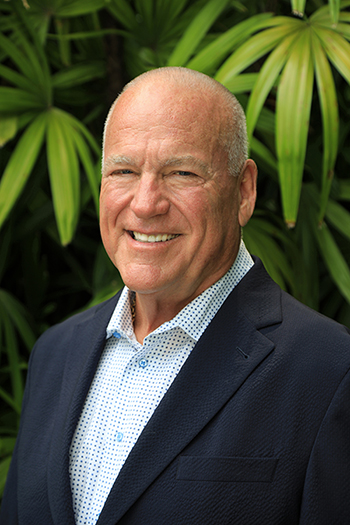 A first-generation college student from South Dakota, Don Munce began his career in college admissions his freshman year, serving as a college ambassador for Augustana University. His career in college admissions continued uninterrupted for another 47 years, progressing to different titles such as admissions counselor; director of admissions and financial aid; director of student affairs; to executive director; and finally ending with the title chief executive officer and owner of the National Research Center for College and University Admissions.
The National Research Center for College and University Admissions, or NRCCUA, links colleges and universities to the nation's largest college and career planning program for students seeking post-secondary guidance.
Munce is recognized as an innovative, entrepreneurial leader in marketing and enrollment planning services in higher education. The college planning program he developed was credited by one leading higher education expert as, "having resulted in the nationwide enrollment of more underrepresented student populations than any other single influence". His innovative Encoura data platform, an enrollment management technology platform that combines student intelligence data, advanced analytics and education-specific research, was the first major use of artificial intelligence to predict the most likely college enrollment choices by students at institutions across America.
Munce is active as a board member and volunteers for many institutions and non-profit organizations, currently servings as the Chairman of the Board at the Nonprofit Leadership Alliance in Kansas City. His family foundation has been actively supporting programs at K-State, Augustana University, Central Christian College, the American Legion and the National Center for Missing and Exploited Children along with other educational and youth serving organizations.
He earned his bachelor's degree at Augustana University in Sioux Falls, SD and received his master's degree in adolescent development from K-State.
Munce is married to his wife, Robyn, and has five children and two stepchildren along with six grandchildren. Outside of work, he can be found at Kansas City Chiefs games, as he has been a season ticket holder for 30 years and is considered one of the elite tailgate hosts at Arrowhead Stadium.
Kansas Insurance and Financial Services Education Foundation
The Kansas Insurance & Financial S

ervices Education Foundation, KIFSEF, works to develop an insurance educated workforce for Kansas through facilitating curriculum, mentorship and scholarship funds. The foundation is composed of educators, insurance agents and financial services leaders who are committed to cultivating the next generation of professionals to ensure a strong future for the industry.
Since the creation of the Kansas Insurance Certificate in the Department of Personal Financial Planning, KIFSEF has been a strong partner and supporter of students pursuing the certificate. Over the last three years, the organization has increased their scholarship support from $30,000 to $60,000, providing a $1,000 scholarship to each student who pursues the certificate. There are currently 160 students from the personal financial planning major or minor pursuing the certificate.
Along with their financial contributions, engagement from industry partners who are apart of KIFSEF provides internship and job opportunities for students.