Public Advocacy Award
2011 Recipient: Janet Helm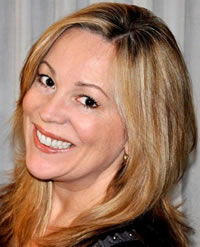 Janet Helm is a registered dietitian who has combined degrees in journalism and dietetics to create a unique career path as a nutrition communicator. She wears multiple hats - as a public relations executive, blogger and nutrition journalist.
Currently, Helm is the chief food and nutrition strategist in North America for Weber Shandwick, a global public relations firm. She provides strategic counsel to a variety of food and beverage clients, including the award-winning Got Milk? milk mustache campaign.
Helm is the author of the popular blog Nutrition Unplugged and the founder of Nutrition Blog Network, a site that features blogs written by registered dietitians. She is a regular contributor to the Chicago Tribune and Cooking Light magazine, and is currently writing a book with Cooking Light entitled "The Food Lover's Healthy Habits Cookbook," which will be published in April 2012.
Helm is a former media spokesperson for the American Dietetic Association and has conducted hundreds of media interviews on food and nutrition issues, including appearances on Today, Good Morning America and CNN. For three years, she helped lead media training sessions for registered dietitians at the ADA Food and Nutrition Conference and Expo.
Helm is a member of the American Dietetic Association and Les Dames d'Escoffier. She received her bachelor's degree in home economics and mass communications, and her master's degree in dietetics and institutional management, from Kansas State University. Helm lives in Chicago with her husband and eight-year-old twins.