Public Advocacy Award
2016 Recipient: Heidi Pickerell
1996 B.S. in family studies and community services, and gerontology with an emphasis in long-term care administration
President and CEO, Meals on Wheels of Shawnee and Jefferson Counties Inc.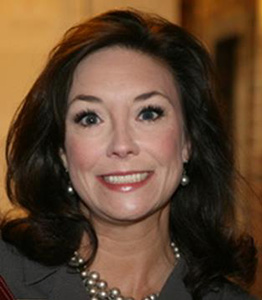 Heidi Pickerell has built on her K-State education in community services, gerontology and long-term care administration in her current role as president and chief executive officer of Meals on Wheels of Shawnee and Jefferson Counties. She has both a heart for client needs and almost two decades of experience with executive management. In her previous role as vice president of program development for Midland Care Connections Inc., Pickerell became well versed in state and federal regulations, grant writing and strategic planning. These skills benefited the Midland clients, who are hospice patients, respite care clients and elderly, not unlike those Pickerell helps every day at Meals on Wheels.
With her desire to serve, Pickerell is president of the Meals on Wheels Association of Kansas and president of the Topeka American Business Women's Association Career Chapter. She volunteers in her community – on the local school board and as PTO president for 13 years. Pickerell stays in touch with K-State by speaking to gerontology students about career opportunities in aging.
Pickerell and her husband Todd live in Valley Falls, where they are raising their two children: Natalie, 18, and Nathan, 15.