Public Advocacy Award
2017 Recipient: Dana Weaver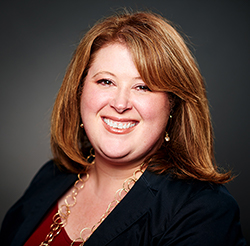 Dana Weaver is Chief Operating Officer of LeadingAge Kansas, an association of nearly 160 not-for-profit aging services providers dedicated to serving the needs of aging Kansans. She boasts 16 years of nonprofit management and is currently responsible for operational oversight, new product development, organizational strategy and leadership to various teams. She has led her team to achieve 94 percent overall satisfaction rate by members and launched a leadership program that has greatly impacted the field over the past 10 years.
Her passion lies with serving older people and she believes that she was put here to do so. In her current role, she is focused on building an educated, compassionate and stable aging-services workforce in order to adequately serve elders needing assistance.
Before her distinguished tenure at LeadingAge Kansas, Weaver served as administrator for two Evangelical Lutheran Good Samaritan Society locations. Additionally, Weaver led the implementation of person-centered care while administrator at the Ellis, Kansas location, placing them as an early adopter of culture change in the region.
Weaver earned a bachelor's degree in business administration and secondary major in gerontology with an emphasis in long-term care from Kansas State University in 1998, and her Master of Arts in nonprofit organizational administration from MidAmerica Nazarene University in 2009.