Public Advocacy Award
2022 Recipients:
Corey Miller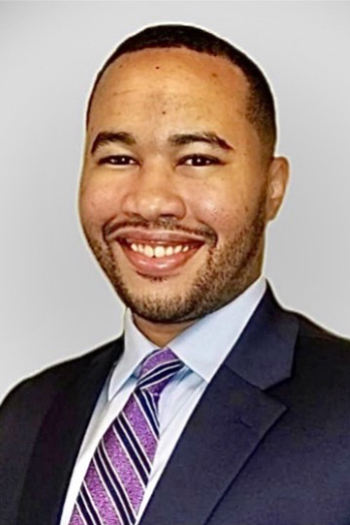 Corey Miller serves as the director of government affairs at the Healthcare Leadership Council, HLC, a coalition of chief executives of the nation's leading health care companies and organizations. In his position, he lobbys members of Congress and administrative staff on key issues related to the Affordable Care Act, Medicare, Medicaid, and Workforce. He also leads the organizations efforts' on addressing health equity and high-need, high-cost patients. He is a seasoned professional with extensive experience working directly with members of Congress, leveraging strong relationships with key stakeholders on Capitol Hill to influence laws spanning all sectors of the health care industry.
Prior to joining HLC, Miller worked in the United States Senate for Senator Jerry Moran (R-KS), serving as his health legislative aide. In this role, he served as a liaison for Senator Moran in meetings with various federal agencies, lobbyists, and other stakeholders, advising the Senator on all health care initiatives and policy matters. He also served in the public sector at the National Institutes of Health as a research fellow in the Social and Behavioral Research Branch of the National Human Genome Research Institute.
Before moving to Washington, D.C., Miller worked as a graduate research assistant on a USDA funded multimillion dollar grant in the Department of Food, Nutrition, Dietetics and Health at K-State.
Miller is a member of a variety of health care organizations including the Society of Health Policy Young Professionals, Council for Affordable Health Coverage, Partnership to Fight Chronic Disease, and the Diabetes Advocacy Alliance.
He is a two-time K-State graduate, receiving his bachelor's degree in social science and a Master of Public Health degree.