FOCUS Magazine
Current Issue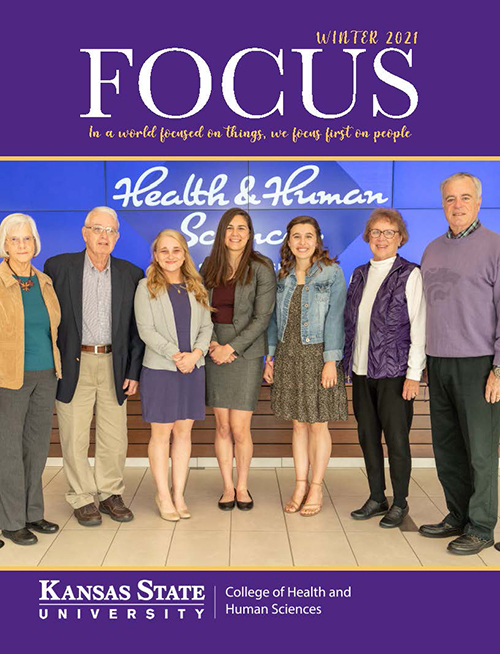 FOCUS Magazine is a periodic publication of the College of Health and Human Sciences that celebrates the college and its faculty, staff, students and alumni. FOCUS seeks to build a strong, proud college community.
Inside each issue of FOCUS, you will find stories of student, faculty and alumni success; ongoing research; new initiatives; recent improvements within the college; reflections on the past and excitement about the future.
Click on the adjacent image to view the current issue. Previous issues are archived below.
Archives
Winter 2021 | PDF
Summer 2021 | PDF
Fall 2020 | PDF
Spring 2020 | PDF
Fall 2019 | PDF
Spring 2019 | PDF
Fall 2018 | PDF
Spring 2018 | PDF
Fall 2017 | PDF
Spring 2017 (pdf)
Winter 2015 (pdf)
Spring 2015 (pdf)
Winter 2014 (pdf)
Spring 2014 (pdf)
Fall 2013 (pdf)
Spring 2013 (pdf)
Fall 2008 (pdf)
Spring 2008 (pdf)
[an error occurred while processing this directive]