Kansas State Family Center
Welcome to the K-State Family Center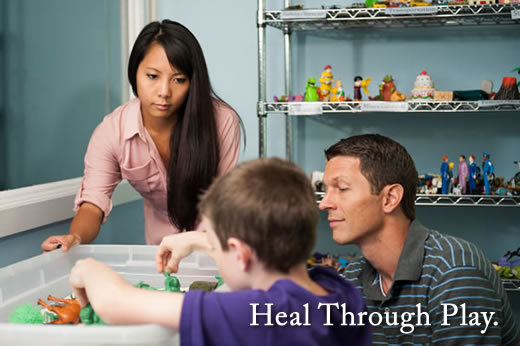 The K-State Family Center understands that the COVID-19 outbreak is stressful. The uncertainty, changes in daily routines, and fear for self and loved ones can be challenging and may exacerbate current mental health, relationship and parenting issues. The K-State Family Center is committed to serving the university community and the community-at-large during this stressful time.
We are offering individual, couple, and family therapy both in person and remotely via teletherapy. During these difficult times, The Family Center remains committed to empowering individuals, couples, and families. Clients are charged according to a sliding fee scale which accommodates those experiencing financial distress. If you are interested in therapy services, please fill out the 'Request Therapy Services' form. Please only fill out this form one time. Due to an increase in service requests you will not be contacted until you are assigned a therapist. Our current wait time for services is 8-10 weeks.
The Family Center is a state-of-the-art therapy training/service center serving individuals, couples, and families, operating on the Kansas State University campus located in the Campus Creek Complex.
The Family Center has provided therapy services to the greater Manhattan area and surrounding communities for over 40 years.
Our Mission
The K-State Family Center seeks to provide quality counseling services at affordable rates. The mission of the Family Center is to provide systemically-oriented counseling services concentrating on the needs of the individual within the context of relationships and families. Couple and Family Therapists (CFTs) who staff the center look beyond the individual and turn to families, schools, the client's workplace, churches and other relationships to understand and intervene into the problem situation. The Family Center is committed to empowering individuals, couples and families in nurturing strong relationships through addressing the issues identified.
Our approach is to begin with a comprehensive intake assessment in order to understand not just the presenting problem but also the biological, social, emotional and spiritual components impacting the individual, couple or family. At this appointment, the client and intake therapist determine the best way to proceed, whether that is to begin a therapy process or look towards another approach to addressing the issues. If therapy is determined to be the chosen process, a therapist is assigned. The center believes in a collaborative approach to treatment therefore all therapists (masters and doctoral interns) are supervised by the CFT faculty who provide insight and direction for the therapist toward meeting the client goals.
The Family Center is committed to providing a safe environment that honors diverse backgrounds and experiences. The Center does not discriminate or refuse services to anyone on the basis of age, culture, ethnicity, gender, physical disability, race, religion, sexual orientation or economic hardship.
Contact us at 785-532-6984.