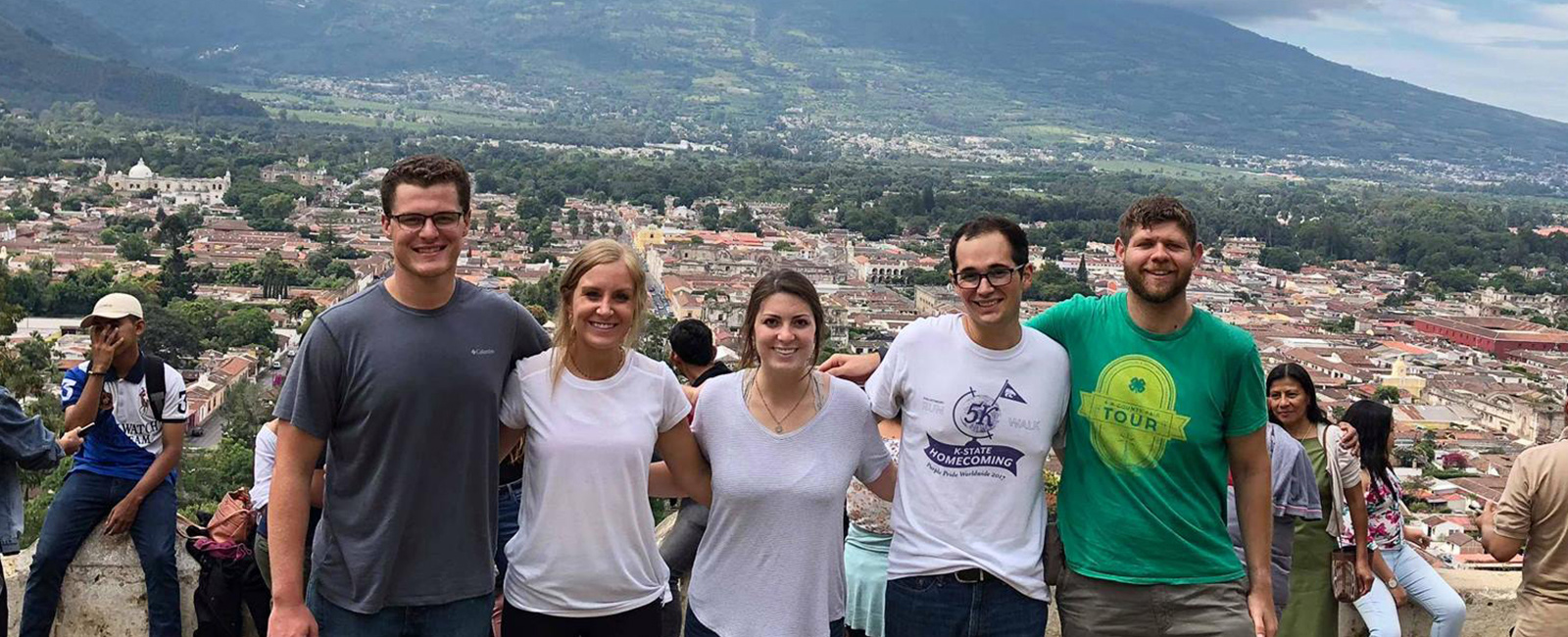 Student Success
Student Success
There is more to college than your time in the classroom. Students can gain the most out of their university experience by participating in clubs and organizations while on campus. The Department of Food, Nutrition, Dietetics and Health is committed to providing students not only a great academic experience but also opportunities for personal growth and professional development.
Our departmental and college-level student organizations provide you with the resources to expand your network, participate in professional activities and create lifelong friendships with fellow students, faculty and staff members. Explore our department student organizations or take advantage of the 475+ organizations that are available at K-State.
The Guatemala experience will provide students the opportunity to put their classroom knowledge to use, helping the indigenous Mayan people improve their quality of life. Have an interest in traveling someone else? K-State 's education abroad office offers hundreds of programs in over eighty countries for students. Whether you are interested in traveling for a short trip or spending your year abroad, there is a program for you.