Graduate Programs
The Department of Hospitality Management offers interdisciplinary graduate programs that lead to a Master of Science or a Doctor of Philosophy degree in Hospitality Administration. The department is one of the oldest in the College of Health and Human Sciences. The first master's degree was granted by the department in 1921. The doctoral program began in 1975.
Graduate faculty and students collaborate to conduct applied research and disseminate findings through scholarly publications and presentations. Flexibility in planning the program of study allows students to meet persona and professional objectives while enhancing departmental research. Supportive faculty and peer relationships foster an environment where students can gain the knowledge, skills and confidence for leadership positions in their chosen field. The program provides a variety of research opportunities in foodservice, food safety, lodging, event and meeting management.
Graduate Programs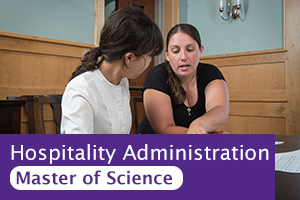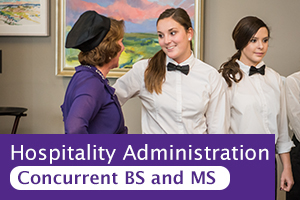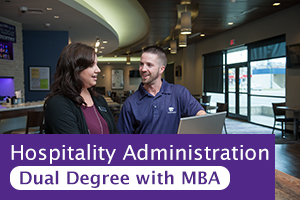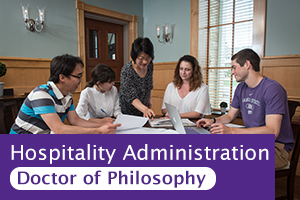 Hospitality Administration (Master of Science)

Concurrent Bachelor of Science and Master of Science in Hospitality Administration
Dual Degree: Master of Business Administration and MS in Hospitality Administration
Human Ecology with specialization in Hospitality Administration (Doctor of Philosophy)
For information about the Master of Science or Doctor of Philosophy programs, email Dr. Jichul Jang, graduate program director.
For information about graduate application policies, procedures, or paperwork, review the Graduate Handbook or email our administrative specialist or call 785-532-5521.