Doctoral Degree Program
Outstanding Students

Graduates are teaching at 14 different Universities across the country.

CFP Board Registered Program

One of only 3 doctoral programs registered with CFP Board

Hybrid Program

First program in the nation to be conducted largely online. Fall and spring semester
course work is online with a on-campus summer intensive

Earn a Ph.D in 5 years or less

Doctoral students decide how fast they want to finish.

Capstone Experience

Each cohort will travel abroad to learn about Personal Finance in another country.

Top Notch Faculty

K-State has the most published faculty of any peer program in the field of
Personal Financial Planning.

Flexibility

Enables candidates across the world to earn their Ph.D. while continuing life from home.

Award Winning

Students and graduates consistently win national awards.
Kansas State University's Ph.D. in Personal Financial Planning — the first in the nation to be conducted largely online — was designed for professionals who already have busy careers and substantial roots where they live. The program is composed of a mix of online and residency courses. It enables candidates across the world to earn their doctorate from a respected university while continuing their lives at home. We are pleased to announce that K-State is one of five doctoral programs to be registered with CFP Board.
This hybrid program allows you to take online courses during the fall and spring semesters, and participate in intensive 10-day summer experiences. Thanks to the flexible format, you can earn your Ph.D. in five years or less, no matter where you are.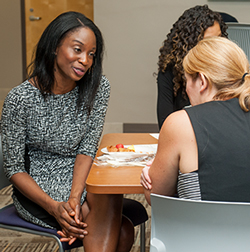 During three consecutive summer residency sessions on the K-State campus, you will build a connection with faculty and peers, not to mention the university. These relationships will lend you the support you need as you study from a distance. For your final summer session, you will travel as a group for a "capstone" experience. Possibilities may include travel abroad to see up-close how global markets work, and how they affect financial planning in the United States and worldwide; or you may visit our capital city to observe the nation's policymakers at work. The location of each final summer session may vary.
As part of a small cohort who navigate the program together, you will benefit from the guidance of professors with a rich background in research and practice management. Dedicated students will learn to solve real-world problems, and integrate knowledge about personal finance and relationships. You will also have the opportunity to participate in professional groups; assume professional leadership positions; and become involved in teaching, research, and publication.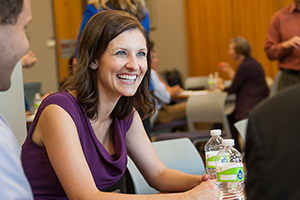 Whether you want to pursue your doctorate on a full- or part-time basis, this program makes it possible to be a working professional and earn your Ph.D. at the same time. A full-time, on-campus program is also available, and applicants are encouraged to apply for a graduate research or teaching assistantship (pdf).