Students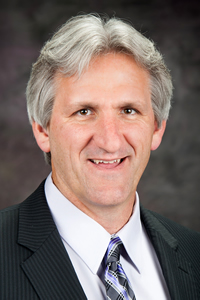 John Buckwalter, Dean
Welcome to the College of Health and Human Sciences!
Whether you are just beginning or are continuing your academic journey, know that it is a journey that will change your life and broaden your world.
We are a college made up of many diverse parts. That broad range is one of our strengths. Everything we do is relevant to major issues of society. The unifying theme is that we focus on humans; we put people first.
The faculty and I are excited to have you in our classes. We want you to learn all you can about your chosen field and practice your new skills during internships and volunteer work.
Enjoy your years at K-State and in the College of Health and Human Sciences. If you have any questions or comments, let me know. My telephone number is 785-532-5500. My email address is jbb3@k-state.edu. Follow me on Twitter @JohnBuckwalter1
I look forward to meeting you.
John Buckwalter
Betty L. Tointon Dean,
College of Health and Human Sciences